Syria
Syria PM arrives in Aleppo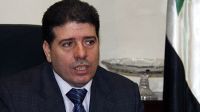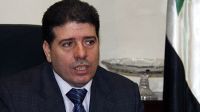 Syrian Prime Minister Wael al-Halaqi has arrived in the northwestern city of Aleppo to inspect the situation in the crisis-hit city for the first time after the outbreak of unrest in 2011.
The Syrian state TV announced on Monday "The prime minister went to Aleppo on top of a delegation to assess the hardships faced by the city due to the criminal actions of terrorist gangs."
Basic commodities including bread and fuel have become extremely expensive in Aleppo over the past few months as the fighting has damaged the city's economy.
The visit comes two days after commander of foreign-sponsored Liwa al-Tawhid militant group Yusef al-Jader was killed in an operation conducted by government forces in Aleppo.
Jader was reportedly involved in heavy fighting in Aleppo's Salaheddin and Saif al-Dawlah neighborhoods, which have been the scene of some of the fiercest clashes over the past few months.
Syria has been experiencing unrest since March 2011. Many people, including large numbers of security forces, have been killed in the turmoil.