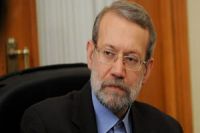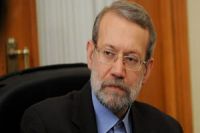 Iran Majlis (parliament) Speaker Ali Larijani says reforms in Syria can only be achieved through negotiations among all Syrian groups.
According to IRNA, Larijani said in a meeting with Ibrahim Boulahya, Chairman of the Algerian Parliament's Committee on Foreign Affairs, on Saturday "Reforms in Syria can only be achieved through dialog and negotiation among Syrian groups."
He underlined the need for finding a political and diplomatic solution to Syria unrest and said reforms in Syria cannot be obtained by sending weapons into the country and killing innocent people by armed terrorist groups.
Elsewhere in his remarks, Larijani called for more interaction and cooperation among Islamic countries in defending the rights of the Palestinian people.
Regarding Iran-Algeria ties, he said Tehran holds a brotherly and friendly attitude toward Algiers and added that Majlis supports any effort to increase political and economic cooperation with the African country.
Larijani also urged more negotiations and consultations between officials of the two countries on regional and international developments.
The Algerian lawmaker, for his part, pointed to historical and cultural commonalities between the two countries and added that the Algerian nation and government seek expanded political, economic and cultural ties with Iran.