Syria
Syria: Senior Al-Nusra Field Commander Killed in Clashes with Army South of Hama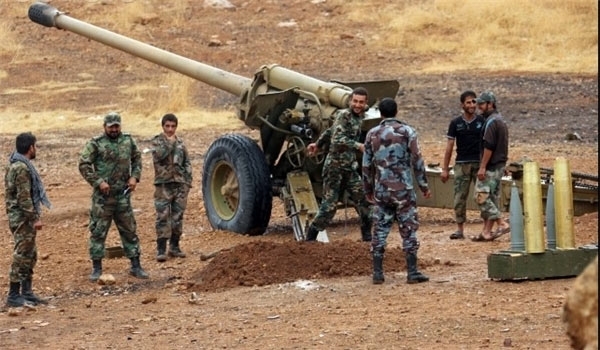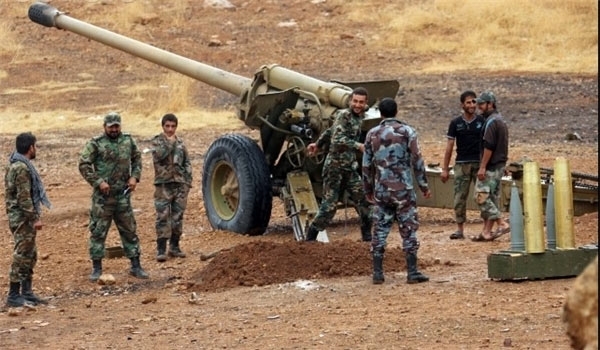 A battalion commander of the al-Qaeda-affiliated al-Nusra Front was killed in the Syrian Army's operation near the town of al-Zara South of Hama province.
The Syrian army troops and their allies stormed positions of al-Nusra Front and Ahrar al-Sham near the town of al-Zara, which ended in the killing of at least 25 terrorists, including Taqibeh Abu al-Bara'a, the commander of al-Ansar battalion.
Mohammad al-Jasim and Ala Walid al-Umar were also identified among the killed militants.
The Syrian government force hit the terrorist centers near al-Zara and Hirbnafsa, while the Syrian artillery units and Air Force targeted the militant center in al-Zara and Hirbnafsa heavily which inflicted major damage on the terrorist groups' military vehicles including three armored ones.
Terrorist groups' gatherings in al-Rastan in the Northern part of Homs province near border with Hama also came under heavy bombardments of the Syrian fighter jets.
Also on Monday, the Syrian warplanes carried out a number of combat sorties over the strongholds of al-Nusra Front and Ahrar al-Sham in the Northern part of Homs province and the Southern territories of Hama province, inflicting major losses on the militants.
"The Syrian fighter jets conducted over 20 airstrikes over Northern Homs and Southern Hama on Monday, targeting the militants' movements at al-Houla, al-Rastan, Hirbnafsa, Um Sharshouh and al-Zara, which claimed the lives of tens of the terrorists and destroyed their military equipment in large scale," the sources said.
"The Syrian Air Force is still targeting the terrorists' centers in the Northern Homs, despite the fact they have withdrawn their forces from the al-Zara Thermal Station," the sources added.