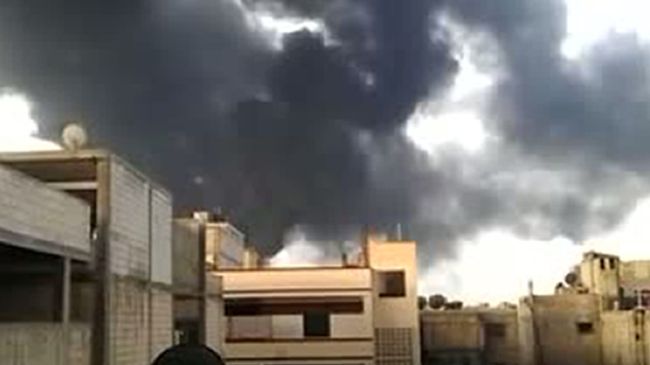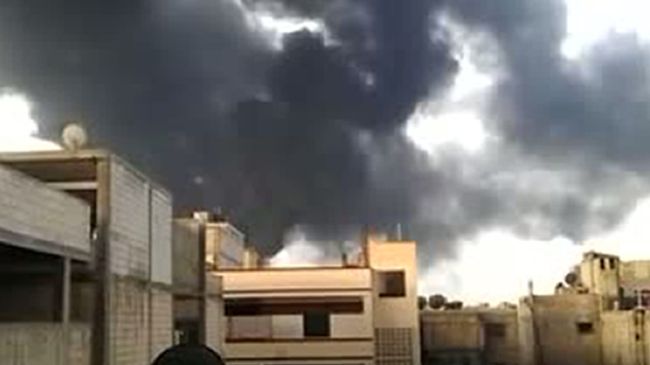 The Syrian government has inked an oil and gas deal with Russian company Soyuzneftegaz for offshore drilling.
The "Amrit" contract, which was signed by the Syrian Ministry of Petroleum and Mineral Resources and the Russian firm on Wednesday, spans 25 years and covers oil exploration in the area between the Mediterranean port city of Tartous and Banyas city at a depth of 70 kilometers.
The contract "is the first ever for oil and gas exploration in Syria's waters," AFP quoted Syria's General Petroleum Company head Ali Abbas as saying.
"It will be financed by Russia, and should oil and gas be discovered in commercial quantities, Moscow will recover the exploration costs," said Syria's Petroleum Minister Sleiman al-Abbas, adding, "the cost of exploration and discovery is $100 million."
"Soyuzneftegaz will start working soon after the contract is signed. The company will not follow the unfair economic sanctions imposed on oil fields especially, as well as on all economic sectors in Syria," said the oil minister.
Syria has been gripped by deadly unrest since 2011. Moscow has been calling for a political solution to the unrest in the Arab country since the beginning of the war there.
According to reports, Western powers and their regional allies — especially Qatar, Saudi Arabia, and Turkey — are supporting militants operating inside the country.
According to the United Nations, more than 100,000 people have been killed and millions displaced so far due to the turmoil in the country.
The UN also says more than four million other Syrians will be forced out of their homes in 2014 by the escalating conflict in the nation.
Two million Syrians are expected to take refuge outside the country while another 2.25 million are predicted to be internally displaced next year