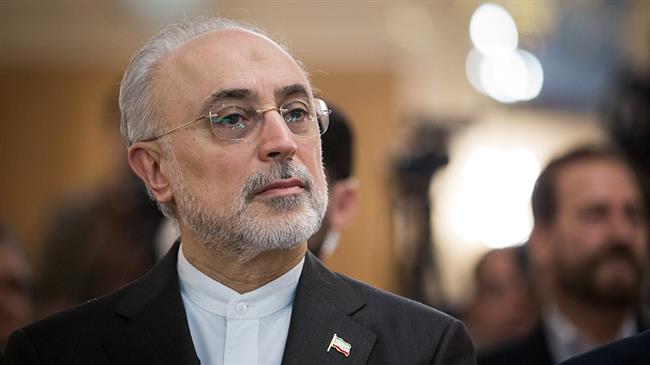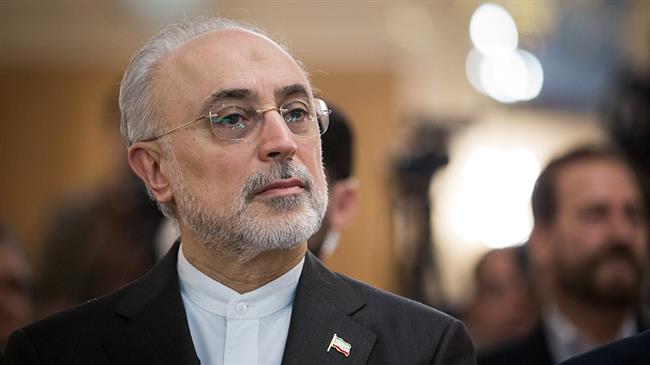 A senior Iranian official says the recent US-led missile attack against Syria proved the political bankruptcy of Washington and its allies.
The strikes against Syria were carried out under a pretext similar to that used by former US Secretary of State Colin Powell, which led to Washington's invasion of Iraq in 2003, head of the Atomic Energy Organization of Iran, Ali Akbar Salehi, told reporters on Monday.
During his presentation to the United Nations Security Council in February 2003, Powell claimed that Iraq might have tried to buy uranium from Niger in order to use it for non-peaceful purposes; however, after two years, it was proved that his documents were fake, Salehi added.
He noted that false US claims have made people all over the world vigilant and made them familiar with the "real nature of the aggressive countries."
It has become clear to people what an "unwise, cruel and savage policy" the US statesmen have applied to Syria, he emphasized.
The strikes, conducted by the United States, France and Britain, hit three sites, one in Damascus and two in the city of Homs, which US President Donald Trump claimed were "associated with the chemical weapon capabilities" of the Syrian government.
The three Western countries announced that strikes were carried out as a punitive measure against Damascus for a suspected poison gas attack they claimed was purportedly conducted on April 7 by the Syrian government on Douma, the largest town in Eastern Ghouta near the Syrian capital, which reportedly killed 60 people and injured hundreds more.
In a phone call with his Russian counterpart, Vladimir Putin, on Sunday, Iranian President Hassan Rouhani said the "aggressive" US move to carry out military strikes against Syria revealed that Washington had direct ties with terrorists.
"The Americans showed such a reaction when they felt that the terrorists were dislodged from an important region like Eastern Ghouta," Rouhani said.
The Iranian president also held a telephone conversation with his Syrian counterpart, Bashar al-Assad, on Saturday, saying that the US-led attacks ran contrary to the principles of international law and were considered as a blatant sign of support for terrorism.
Rouhani said, "At a time that terrorists are suffering a defeat in Syria on a daily basis, such aggressive act certainly means support for these defeated groups."