Latin America
Syria
Syria supports Argentina's legitimate right of sovereignty over Malvinas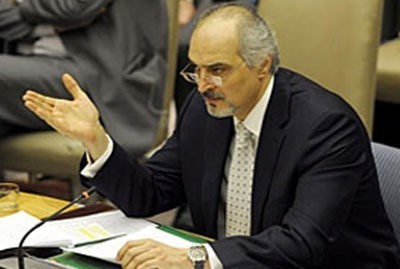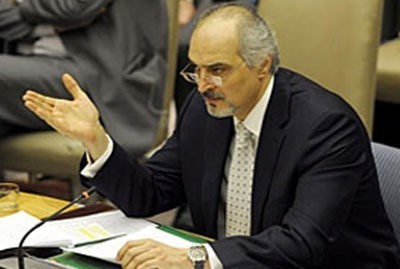 Syria has stressed its support for Argentina's legitimate right of sovereignty over the Malvinas (Falkland) Islands, urging "a peaceful and proper solution" to the issue of the sovereignty dispute over these Islands.
Syria's permanent representative to the United Nations Dr. Bashar al-Jaafari made the remarks on Thursday during the meeting of the Special Committee formally known as the Special Committee on the Situation with Regard to the Implementation of the Declaration on the Granting of Independence to Colonial Countries and Peoples.
He stressed the importance of settling the dispute concerning sovereignty over these islands through peaceful negotiations, in accordance with the resolutions of the UN General Assembly and the Special Committee on Decolonization (C 24).
Al-Jaafari called on Britain to implement the Committee resolution and conduct a serious dialogue with Argentina for resolving the dispute through peaceful means .
He also urged Britain to, seriously, deal with the Special Committee and inform it, periodically, of the actions taken by it for the implementation of the committee's relevant resolutions.
Al-Jaafari said that the world's remaining 16 non-self-governing territories after nearly 51 years of the establishment of the Special Committee is a matter that deserves to be reconsidered in its meanings and political connotations.
" This matter pushes us to duplicate efforts to promote decolonization which constitutes a humanitarian crime that violates both the UN Charter and the declaration of decolonization, "
He pointed out that Syria rejects all unilateral measures carried out by Britain in the Malvinas Islands, which violate the relevant UN resolutions and undermine any effort to establish a constructive dialogue with Argentina.
Al-Jaafari clarified that 30 resolutions were adopted on Malvinas over the 31 years of the Committee's consideration of this matter, but none of these resolutions have been implemented so far.
In turn, Argentina's Foreign Minister, Héctor Marcos Timerman , stressed his country's readiness for an immediate and unconditional resumption of negotiation and dialogue with Britain.
He criticized Britain's ignorance of all resolutions of the General Assembly and Special Committee, which call on all parties to resume dialogue for a peaceful solution.
Also speaking today were representatives of Ecuador, Bolivia, Nicaragua, China, Saint Vincent and the Grenadines, Sierra Leone, Peru Guatemala, Costa Rica and Brazil.
They confirmed their support for Argentina's position regarding the Malvinas Islands issue, urging Britain to begin constructive negotiations with Argentina to resolve the matter peacefully and in accordance with the UN resolutions.
They also called for non-militarization of the region and stopping the unilateral measures which undermine the efforts of a peaceful solution to the sovereignty dispute over these Islands.
The Special Committee called on Britain and Argentina governments to support the dialogue and cooperate for the resumption of negotiations to reach a peaceful solution as soon as possible.