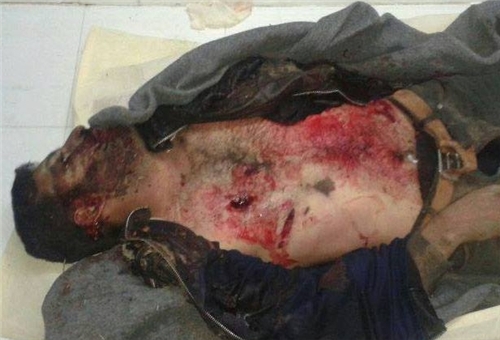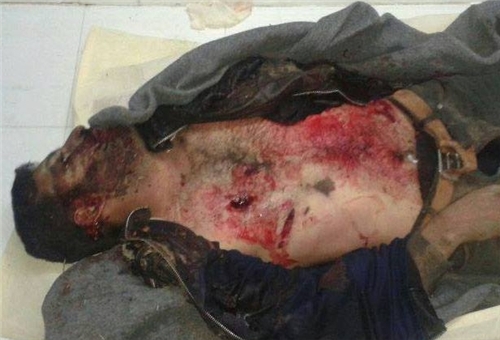 Terrorists from the al-Nusra Front committed a massacre in the village of al-Duwaya al-Soghra in Quneitra's Southern countryside, claiming the lives of 8 civilians.
One of the locals told SANA that large numbers of terrorists flying the banner of al-Nusra Front attacked the village on Wednesday afternoon, detaining dozens of locals and torturing them before killing 8 civilians, 7 of them from one family.
He said that the terrorists attacked the village because its people repeatedly refused to harbor terrorists and criminals and wouldn't let their village become a staging ground for massacres and crimes against neighboring villages.
He added that the terrorists also mutilated the victims' bodies before stealing around 350 sheep and leaving.
A source at Mamdouh Abaza Hospital said that the hospital received eight bodies showing signs of torture and severe trauma.
In a statement to the news agency, Quneitra Governor Maan Salah Eddin denounced this heinous massacre, saying that facts prove that terrorists kill indiscriminately and target all Syrians in all areas.
He asserted that the people of Quneitra will remain united in confronting terrorism and supporting the Syrian Army in its heroic battle against terrorist groups.
Cabinet condemns the massacre…
The Cabinet denounced with the strongest terms the massacre which was committed by al-Nusra Front terrorists in the village of al-Duwaya al-Soghra.
Prime Minister Wael al-Halqi said that this massacre and the other ones will not dissuade the government from moving forward in combating terrorism.