Middle East
Syria
Turkey
Syria: Terrorists' Fleeing Trend to Turkey Intensifies as Gov't Forces Advance in Lattakia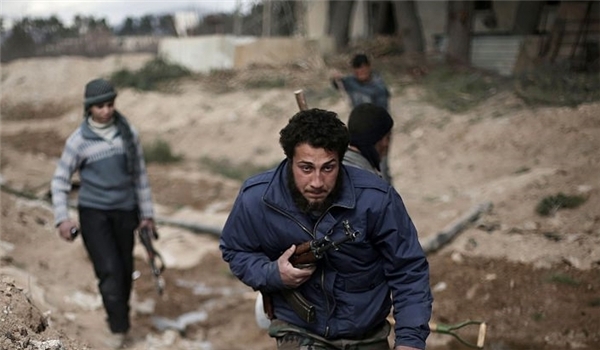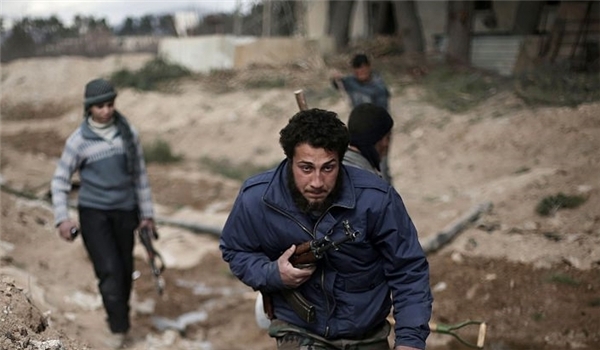 Large groups of Takfiri terrorists are fleeing the battlefields in the Northern and Northeastern parts of Lattakia province and trying to cross the border into Turkey under the heavy offensives of the Syrian Army troops and their popular allies.
The terrorist groups have sustained major losses in the battlefronts as the Syrian army and its allies are hunting them down in the Northern and Northeastern territories of coastal province of Lattakia.
Tens of terrorists have been killed and dozens more have been injured in heavy clashes with the Syrian troops in Northern Aleppo in the recent weeks as the army conducted massive assaults to win back more villages and towns in the region.
The Syrian government forces have had eye-catching victories in Lattakia in the recent weeks.
Reports said on Saturday that hundreds of Jeish al-Fatah (the Army of Conquest) terrorists were dispatched to the Northern part of Lattakia province in a bid to stop or slow down further advances of the Syrian army and resistance forces towards the strategic Kinsibba town in Jabal al-Turkman (Mount Turkman) region.
The Syrian army thwarted an attempt by Jeish al-Fatah terrorist group to occupy Aliyeh, Bashoura and al-Saraf villages on Saturday.
Tens of Takfiri terrorists were killed and dozens more were injured during the army's artillery and missile attacks on Saturday.
Jeish al-Fatah and al-Nusra terrorist group have issued calls on all their militants in Northern Syria to leave their shaky positions and rush to Northern Lattakia and Idlib.
"The Jeish al-Fatah is well-aware of the strategic importance of Kinsibba town and they know that the fall of this town will help the Syrian army to expand its operations in Idlib province, specially in Jisr al-Shughour region," a Syrian military analyst said.