Syria
Syria: Terrorists' Mortar Attack Injures Worker at Homs Oil Refinery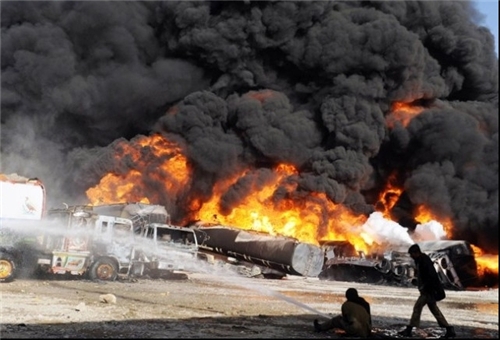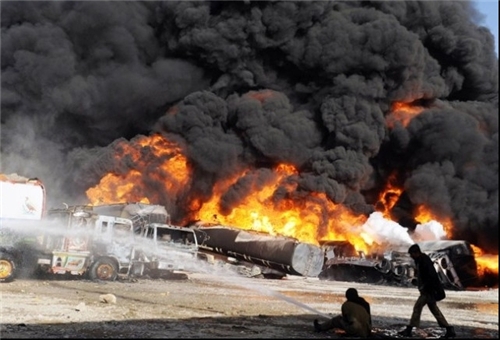 Director of Homs Oil Refinery Akram Sultan said that a worker has been injured as a fuel tank was set ablaze by a mortar shell launched by militants.
Sultan told the state news agency that the firefighters have started extinguishing the fire.
Syria has been experiencing unrest since March 2011 with organized attacks by well-armed gangs against the Syrian police, border guards, statesmen, army and civilians across the country.
Tens of thousands of people have been killed since terrorist and armed groups turned protest rallies into armed clashes.
The government blames outlaws, saboteurs, and armed terrorist groups for the deaths, stressing that the unrest is being orchestrated from abroad.