Syria
Syria terrorists receive 2nd batch of US anti-tank missiles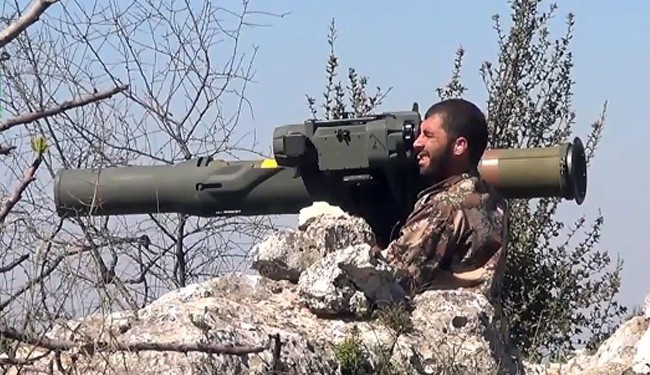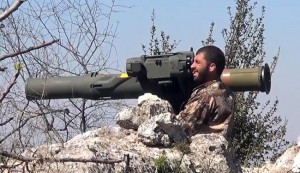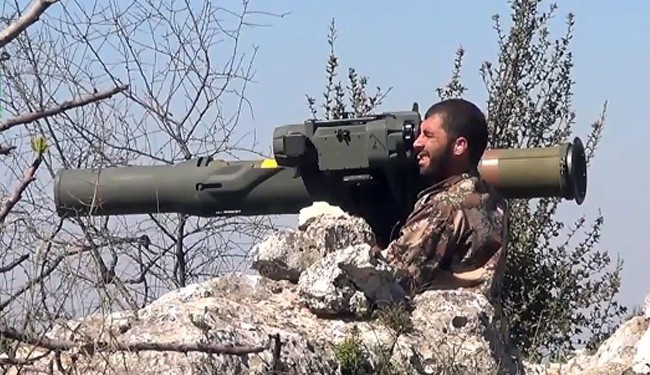 Terrorist groups fighting against the Syrian government say they have received the second batch of US-made anti-tank missiles.
According to the Saudi daily Akkaz, the Takfiri militants have received TOW anti-tank rockets in the strategic Qalamoun region.
On April 15, an unnamed militant source said that members of the Hazm movement "have for the first time received more than 20 TOW anti-tank missiles from a Western source."
"More have been promised, should it be proven that the missiles are being used in an effective way," the source said.
Online videos showed militants using the American-built weapons in the same month.
The foreign-backed militants are said to have been trained with "international assistance in the use of these missiles" which have been used in flashpoint areas of Syria's Idlib, Aleppo and Latakia provinces.
On April 7, Israel's Debkafile website reported that two Syrian militant groups have been supplied with advanced US weapons, including armor-piercing, optically-guided BGM-71 TOW missiles, thanks to the Pentagon.
Anti-Syria militants have frequently called on the West to provide them with sophisticated weaponry and more military support.
The US has also announced that it would arm and support what it calls "the moderate opposition" in Syria.
Syria has been gripped by deadly violence since March 2011. Over 160,000 people have reportedly been killed and millions displaced due to the violence fueled by the Western-backed militants.
According to reports, the West and its regional allies including Qatar, Saudi Arabia, and Turkey are giving financial and military support to the militants.