Syria
Syria: Terrorists Sustain Heavy Defeats in Homs Province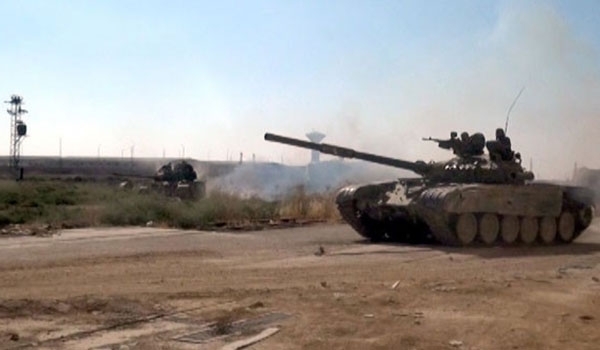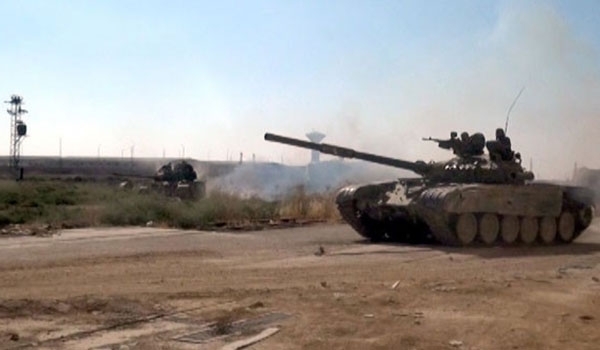 Syrian Army forces, backed by their popular allies, inflicted heavy losses and damage on Takfiri militants, during a series of offensives on militant-held areas across the province of Homs.
The Syrian army, during a rapid surprise attack, destroyed a number of vehicles and other military equipment of the ISIL Takfiri terrorists near al-Bayarat East of Palmyra in Homs province.
The army troops also carried out concentrated operations against ISIL terrorists positions in Minter al-Kharouba and al-Rumaylah near Maheen-al-Quaryatayn in Southeastern Homs.
The Syrian army operations, in the northern regions of Homs province, also led to the destruction of a number of militant positions and large casualties among them in surrounding areas of Hayal mountain, al-Tafha village, in Tir Ma'ala, and, Talbiseh, North of Homs province.
In a significant development on Sunday, tens of wanted militants turned themselves in to the Syrian authorities in Homs province as government troops continue to gain ground across the Arab country.
"A sum of 133 Takfiri terrorists laid down arms and turned themselves in to the Syrian army in Talbiseh and al-Rastan towns in Homs province," officials announced on Sunday.
Earlier, the Syrian army said its soldiers and popular forces have advanced against the ISIL militants in the Eastern part of Homs province and have deployed their units around the town of Quaryatayn, adding that pro-government forces are readying to launch the final attack on the town.
The Syrian army, the Syrian Social Nationalist Party (SSNP) and the National Defense Forces (NDF) reached the Western side of Quaryatayn and surrounded the town from three sides, leaving the ISIL with only one route to flee the area.