Syria
Syria: Terrorists Withdraw from More Positions in Northern Aleppo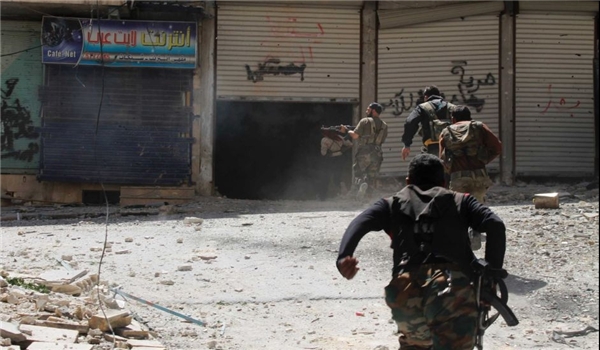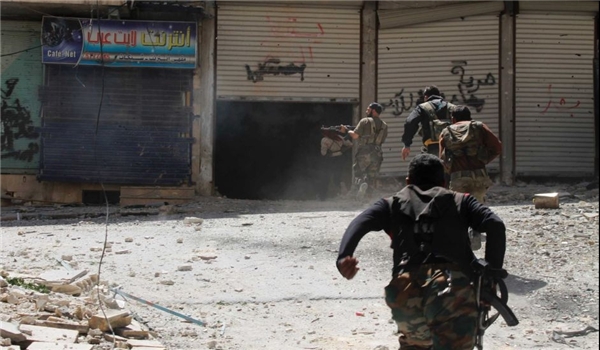 Syrian Armed Forces beat Jeish al-Fatah back from more strongholds in a Northeastern district of Aleppo city, army sources said.
Syrian army and its popular allies stormed Jeish al-Fatah's defense lines in Bostan al-Pasha district, driving them out of Wartan Church and al-Haraytani tower and building.
Syrian artillery unis had previously shelled Jeish al-Fatah's strongholds to pave the way for army soldiers' easier advance in the battlefield.
Field sources said earlier today that the Syrian Army troops and popular forces have been hitting Jeish al-Fatah's defense lines more heavily in the Northern outskirts of Aleppo after the capture of the Handarat Palestinian Refugee Camp and al-Kandi Hospital.
"Syrian government force, backed up by the army's artillery units, have been targeting Jeish al-Fatah's strongholds in al-Meidan square, al-Shaqif, Tal al-Ahmar and al-Jandoul, pinning down the militants behind their position with the lowest movements possible," the sources said.
"Syrian military forces have meantime fortified their position near al-Kandi hospital," they added.