Syria
Syria to announce date of presidential vote next week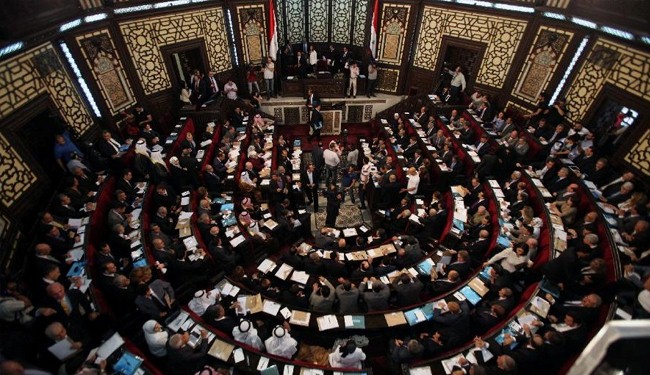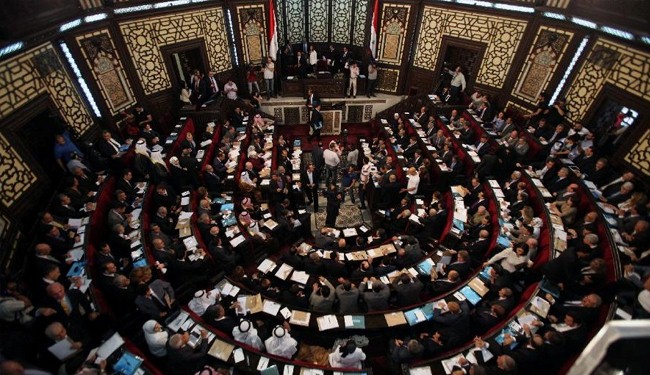 The speaker of Syria's parliament will next week announce the date of the country's presidential election, expected to be held around June despite the conflict, Al-Watan newspaper reported.
Syria's parliament is going to announce the date of country's presidential election which the government of Syrian President Bashar al-Assad has announced as the best way to help the country out of the foreign-charged war it has been struggling with for three years.
Syrian daily, al-Watan, reported that Parliament Speaker Mohamed Jihad Lahham would make the announcement next week, but gave no details on the date for the vote, expected to be held in June.
Bashar Assad, who succeeded his father Hafez in the post in 2000, will end his seven-year term on July 17.
In the past, the country's head of state has been chosen by referendum, but a new constitution passed in 2012 mandates presidential elections for the first time.
Under Syria's electoral law passed this year, candidates for presidential elections must have lived in the country for the previous 10 years.
This means the opposition in exile which has been leading an extremist-marked war inside the country, is banned from participating.
According to the constitution, the date for presidential elections must be announced between 60 and 90 days before the standing president's term ends.
Syria's information minister Omran al-Zohbi said last week that the vote would go ahead as planned and said candidates would begin presenting their applications towards the end of April.
It remains unclear how a presidential vote can be held, with large swathes of territory beyond government control, widespread violence ravaging much of the country and nearly half the population displaced.
More than 150,000 people have been killed in Syria since the conflict broke out in March 2011.