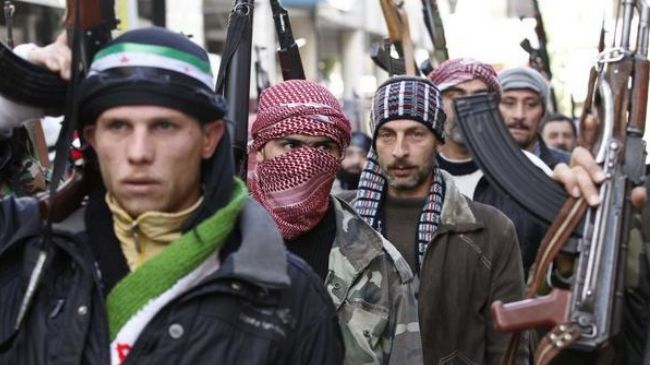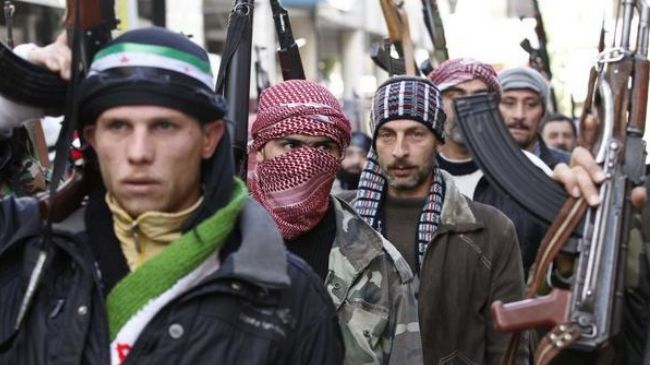 Syria's national television has aired footage showing the bodies of foreign militants, who were killed on Thursday while trying to cross into the country.
The television said on Sunday that the Syrian Army ambushed 21 armed men with the help of locals near the Syrian border town of Tal-kalakh.
It said the militants were trying to enter Syria via Lebanon's border town of Wadi Khalid.
The town is considered to be a main route for smuggling militants and weapons into Syria.
Meanwhile, a Lebanese television network said the militants were from Tripoli in Lebanon.
Syria has been the scene of unrest since March 2011, and many people, including large numbers of security forces, have lost their lives in the violence.
The Syrian government says that the chaos is being orchestrated from outside the country, and there are reports that a very large number of the militants are foreign nationals.
Foreign militants have been pouring into Syria from Lebanon, Turkey, Iraq, and Jordan to fight against the government of President Bashar al-Assad.
The Washington Post reported on Thursday that the militants in Syria had acquired "as many as 40 shoulder-fired missile systems in recent weeks," and "at least some" of the weaponry had been provided by Qatar.
On Wednesday, The New York Times said the US administration "is considering deeper intervention to help push [Syrian] President Bashar al-Assad from power."