Syria
Syria urges lifting of intl. bans to facilitate fight against coronavirus pandemic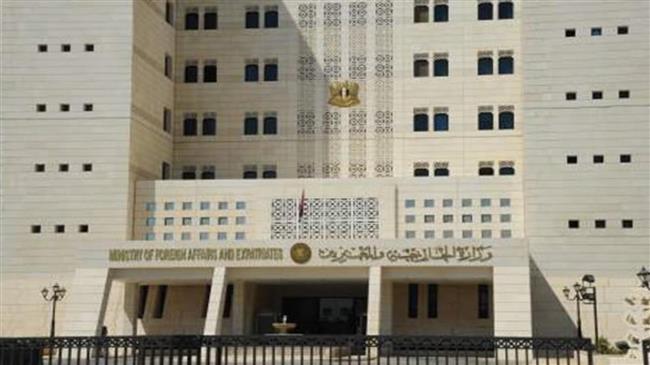 The Syrian government has called for the removal of sanctions against the Arab country amid the outbreak of the novel coronavirus (COVID-19) in the region.
"In light of the dangerous escalation represented by the coronavirus and the international alert to confront this pandemic and to contain it and prevent its spread, the US and the European Union are continuing to impose illegitimate unilateral coercive measures on a number of states, some of which are hugely suffering from the spread of the virus, in a blatant violation of human rights and the simplest humanitarian values and principles," an official source at Syria's foreign ministry said on Thursday.
Syria "whose people have suffered and still suffer from the terrorist aggression and the illegitimate unilateral coercive measures which affect the life of the citizens and particularly the health sector, calls on the international community to respect the principles of the international humanitarian law and the sanctity of the human life, and to work on lifting those sanctions immediately," the source added.
Syria has delayed parliamentary elections, shut schools and canceled most public events to prevent any potential spread of the virus in the country.
The source noted that that Syria calls for immediate and unconditional lifting of international sanctions and urges other states to break the illegitimate siege of the country.
The Syrian foreign ministry said Damascus holds the "US and its allies fully responsible for every human victim" of this pandemic as the sanctions have already hampered access to medicine and medical equipment in many countries.
Since 2011 when foreign-backed terrorism started plague Syria, the European Union and some Arab states have imposed draconian sanctions on the country over its non-existent chemical stockpile.
US Treasury slaps sanctions against Syrian defense minister
The Department of the Treasury has imposed sanctions against Syrian Defense Minister General Ali Abdullah Ayyoub.
Damascus surrendered its stockpile of chemical weapons in a process monitored by the United Nations and the Organization for the Prohibition of Chemical Weapons (OPCW) in 2013.