Syria
Middle East
North America
Syria: US-led coalition claim of contributing to Daesh defeat far cry from reality
Syria has roundly dismissed recent claims by the US-led military coalition that the Western alliance played a role in efforts to defeat the Takfiri Daesh terror group, stating that the world public opinion is well aware that such statements are "misleading and out of touch with reality."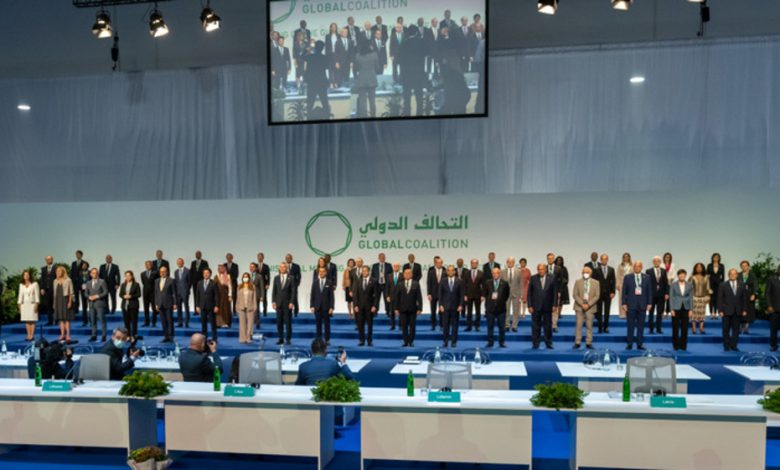 The Syrian Ministry of Foreign Affairs and Expatriates on Tuesday slammed a statement issued in Rome on June 28 by US Secretary of State Antony Blinken and foreign ministers of the coalition formed purportedly to fight Daesh.
The statement, which was released following a conference of the military alliance's foreign ministers, claimed the participants reaffirmed their "shared determination to continue the fight against Daesh/ISIS, and to create conditions for the enduring defeat of the terrorist group, which remains the coalition's sole purpose."
At the conference, Blinken also claimed the US contributed $436 million to assist the displaced in Syria and surrounding countries.
In reaction, the Syrian ministry issued a statement, expressing regret that some foreign ministers of the coalition member states had to agree to and underwrite two statements crafted by the United States and a number of its allies without having the chance to peruse them.
The ministry statement highlighted that those who contributed to the defeat of Daesh terrorists were in fact Syrian government forces, Russian military forces, the Iraqi army as well as resistance fighters in the region.
The Syrian foreign ministry noted that the US-led coalition's airstrikes rather targeted innocent civilians and ravaged urban facilities in both Syria and neighboring Iraq.
It also rejected spurious allegations of Western powers about their intention to provide humanitarian assistance to Syrians.
The ministry stated that such claims come at the time when the United States and the European Union have imposed various rounds of sanctions against Syria, making it difficult for ordinary people to acquire medicine, foodstuff and fuel. Additionally, the US military is plundering energy resources and wheat crops in the crisis-hit Arab country.
"What indicates the hypocrisy of the signatories of the statements is their allegation about helping displaced people in Syria and offering them basic commodities," the Syrian foreign ministry pointed out. "The Syrian Arab Republic welcomes the return of all the displaced citizens to their Home in safety and dignity."
Having failed to oust the Syrian government through proxies and direct involvement in the conflict, Syria says, the US government stepped up its economic war on the Arab country.
Last June, the US enacted the so-called Caesar Act that imposed the toughest sanctions ever on Syria with the alleged aim of choking off the government's revenues.
The sanctions, however, have crippled the war-torn country's economy by prohibiting foreign companies from trading with Damascus.
The US and the Europeans had already banned export and investment in Syria, as well as transactions involving oil and hydrocarbon products.
Syria has said the real purpose of the measures is to put pressure on Syrians and their livelihoods — an inhumane attempt to suffocate ordinary people.