Syria
Syria vote counting starts after polls close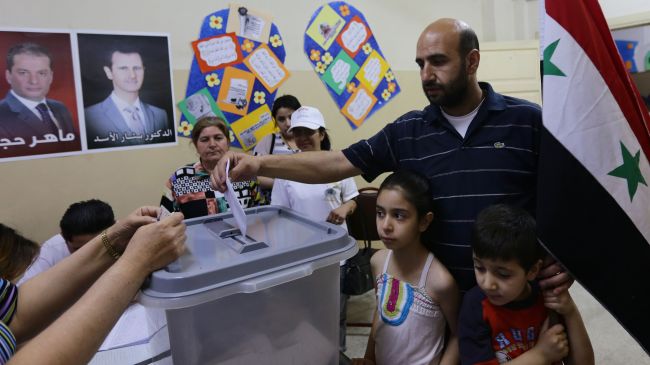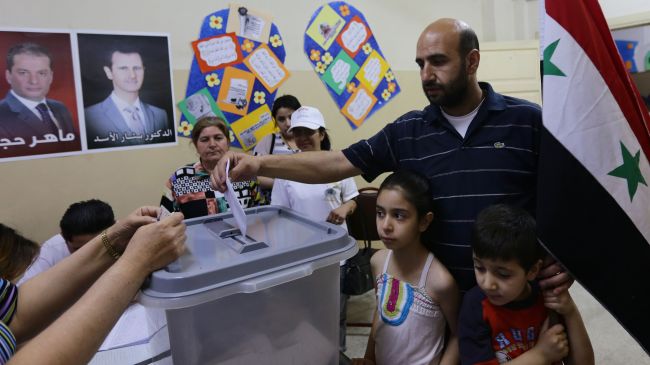 Syrian election officials have started counting votes in the country's epic presidential election, hours after polling stations closed at midnight.
Authorities began the procedure of checking the number of votes against lists of registered voters to ensure that the numbers matched, media outlets reported on Wednesday.
In government-held regions, the election was extended for additional five hours due to a heavy turnout.
There was no voting in much of militant-held regions in northern and eastern Syria.
The Syrian government invited observers from 11 countries to monitor the vote.
On Tuesday, Syrians voted in the country's presidential election in government-controlled cities and towns.
Incumbent President Bashar al-Assad, parliament member, Maher al-Hajjar, and businessperson, Hassan al-Nouri, who are competing for the top post, also voted at the early hours on Tuesday.
The winner would be the crisis-hit nation's next president for the coming seven years.
Syria has been gripped by deadly violence since March 2011. Over 160,000 people have reportedly been killed and millions displaced due to the violence fueled by the foreign-backed militants.
According to reports, the Western powers and their regional allies — especially Qatar, Saudi Arabia and Turkey — are supporting the militants operating inside Syria.