Syria
Syria will be victorious against US, allies in potential war: Assad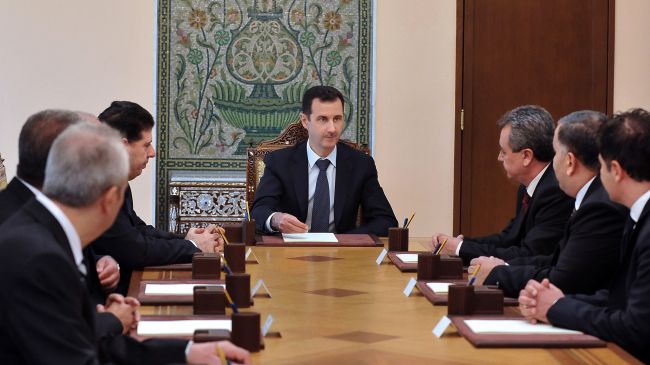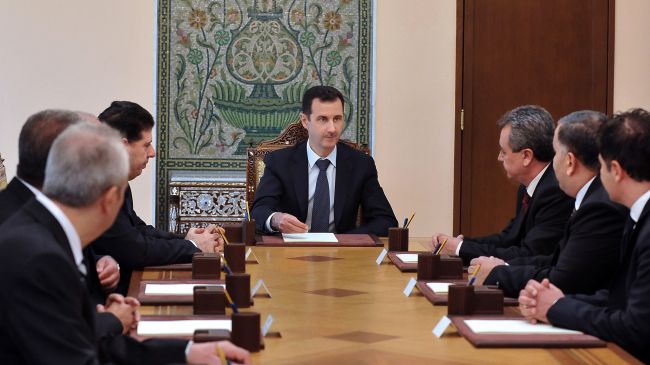 Syrian President Bashar al-Assad says his country will emerge "victorious" in any possible military confrontation with the United States and its allies.
"Since the start of the crisis, as you know, we have waited for our true enemy to reveal itself," Lebanon's Al-Akhbar newspaper on Thursday quoted Assad as telling Syrian officials.
"I know that your morale is good and that you are ready to face any attack and to save the homeland," Assad also said, adding, "It's a historic confrontation from which we will emerge victorious."
Assad's remarks came as the US and other western countries have adopted the rhetoric of war against Syria over the past few days over allegations that the Syrian government was behind a chemical attack near the capital, Damascus.
On August 21, the foreign-backed militants operating inside Syria, along with the Syrian opposition, claimed that the government forces had used chemical weapons in an attack against militant strongholds in the Damascus suburbs of Ain Tarma, Zamalka and Jobar, killing hundreds of people. Syria has categorically rejected the allegations.
Since August 27, speculation has become stronger about the possibility of a military attack on Syria. Media outlets reported US plans for likely surgical attacks, which would be in the form of "cruise-missile strikes," and "could rely on four US destroyers in the Mediterranean [Sea]." The plan was said to be awaiting US President Barack Obama's go-ahead.
On Thursday, the Russian Foreign Ministry quoted Deputy Foreign Minister Gennady Gatilov as saying, "Declared plans by some states to inflict a military strike on Syria are an undisguised challenge to the key provisions of the UN Charter and other norms of international law."