Syria
Syria would be a haven for terrorists if Assad goes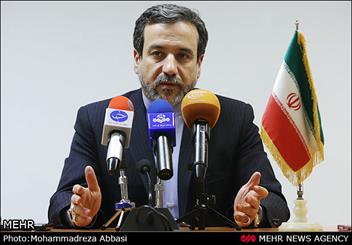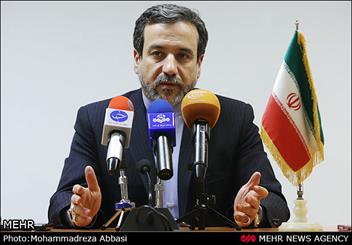 The Iranian deputy foreign minister said if Syria's president was forced to stand down, the country would be left as a "haven for terrorists."
Abbas Araqchi warned that fighters who had travelled from Europe and joined terrorists in Syria could eventually return to European capitals, leading to a dangerous situation.
In an interview with the Irish Examiner, he also expressed dismay at the killing of an Iranian diplomat in Yemen last week, saying, "This is one of the dangers threatening all of us in the region. It's not only contained in Yemen, it could spread to the whole region and maybe to Europe."
Asked if terrorists could return home from Syria to the European countries they had left, he replied, "Why not? And they are recruiting. I heard 800 from Germany, 600 from France. Suppose that they finish their job in Syria with a sense of victory and come back to Europe…
"They may go back to Afghanistan, they may come to Iran, they may go back to Europe. It's a common danger, a common concern for all of us."
He also said the removal of Syrian President Bashar al-Assad would result in a "state failure".
"We would face a failed situation in Syria which would be a haven for all these terrorists."
Elsewhere in his remarks, Araqchi said that Iran was "confused" that an official invitation to attend the peace talks on Syria in Switzerland had been withdrawn. UN Secretary General Ban Ki-moon had invited Iran to attend but the UN later said this was rescinded as Tehran would not back the need for a transitional power in Syria.
"There are many different types of them (terrorists) supported by some parties (or) countries, financially, and this is the biggest threat we are facing," said Araqchi.
"Unfortunately some of them or some sponsors of terrorism are invited to the UN Geneva conference. But Iran, no. This is strange and would lead us to believe that maybe there is not a sincere desire to resolve this problem."
The separate Geneva nuclear deal took effect this week to ease sanctions on Iran if the country scales back its nuclear activities.
Iran's top nuclear negotiator said Iran did not want nuclear weapons. He also said that the country's Supreme Leader Ayatollah Ali Khamenei, had issued a Fatwa — a ruling that the development of nuclear weapons was "totally forbidden".
"There is no use for this kind of weapons nowadays. The nature of threats has changed. How we can fight terrorism using nuclear weapons? The Americans have a big arsenal but they cannot use them in Afghanistan or Iraq or another place. Even Israel. Can they use them against Hezbollah, or Palestinians or in Gaza?"