Syria
Syrian Air Force, Artillery Pound Militants' Positions across Dara'a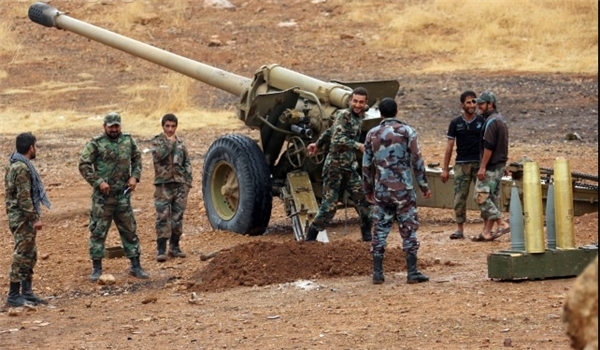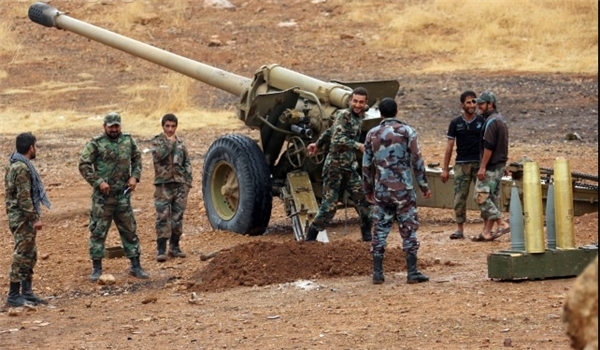 The Syrian air force and artillery units hit hard the positions and gathering centers of the Takfiri terrorists in key cities in the province of Dara'a on Sunday.
The air force pounded the military positions of the militants in the cities of Basri al-Sham, Sheikh Meskeen, Basar al-Harir and Dael as well as the town of Asem in Dara'a province.
The army's artillery units also hit the concentration centers of the terrorists in the cities of Sheikh Meskeen and Ibtta in Dara'a province.
Earlier today, the Syrian Army troops attacked the terrorist groups' gathering centers in various districts and neighborhoods of Dara'a city, leaving tens of militants dead or wounded.
The militants suffered a heavy death toll after the Syrian army attacked their positions in Dara'a al-Mahatta.
A commander of the Syrian army told FNA that the army soldiers engaged in fierce clashes with the militants in Eastern side of the Doctors Syndicate, South of Bosra Square and South of Zanoubia school in Dara'a al-Mahatta, which ended in destruction of their military grid, and the killing or wounding of many terrorists.
"Our forces hit hard the Takfiri militant groups' concentration centers in the Southwestern part of Manshiyeh neighborhood in Dara'a al-Balad, inflicting heavy losses on the militants," the commander further added.
Also on Saturday, the Syrian army inflicted heavy losses on the militants in the Southern province of Dara'a by destroying their military positions and gathering centers.
The army units killed and injured a large number of terrorists in the region of Manshiyeh in the provincial capital city of Dara'a.
The Syrian army also pounded the militants' positions in the town of Tafas and the road linking the cities of Ibtta and Sheikh Meskeen in Dara'a province.