Syria
Syrian Air Force Attacks Terrorists near Hama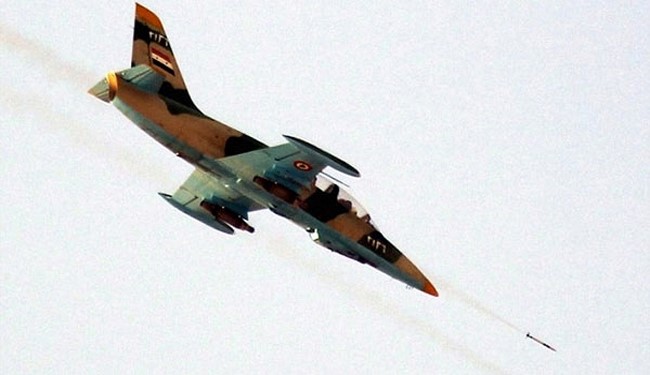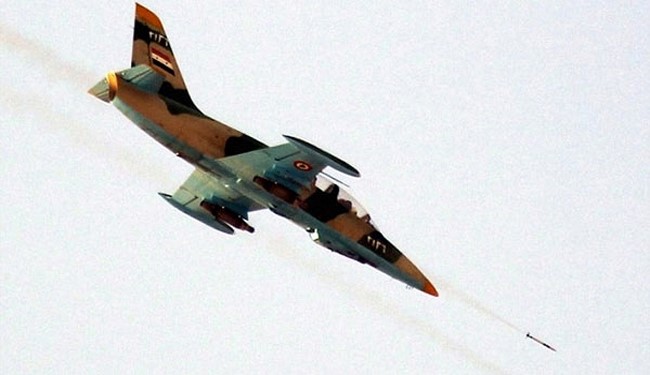 The Syrian Air Force targeted positions of the foreign-backed militants in several areas across Northwestern side of Hama, military sources said, Fars News Agency reports.
The sources said that the rebels' gatherings in al-Mansoura village, Tal Wasit and Tal Zajram were massively pounded by the Syrian warplanes.
In the far north countryside of Hama, the airstrikes destroyed terrorists' vehicles and killed a number of them in Kafar Zita.
The Syrian fighter jets also targeted the ISIL hideouts in Qassr Ibn Wardan East of Hama city, killing many of its members and destroying their weapons and ammunition.
Last week, the Syrian warplanes killed a number of terrorists in Tal Wasit, al-Ziara, Tal Zajram, al-Zaka, Kafar Zita and al-Bahsa in Hama countryside.
Meanwhile, the air strikes destroyed vehicles and positions of terrorists of "Jaish al-Fatah" in Khan Sheikhon, Ma'aret Masrin, Ariha and in the vicinity of Abu al-Dohour airport in Idlib countryside.