Syria
Syrian Armed Forces Continue to Target Fatah Al-Sham's Bases, Movements in Hama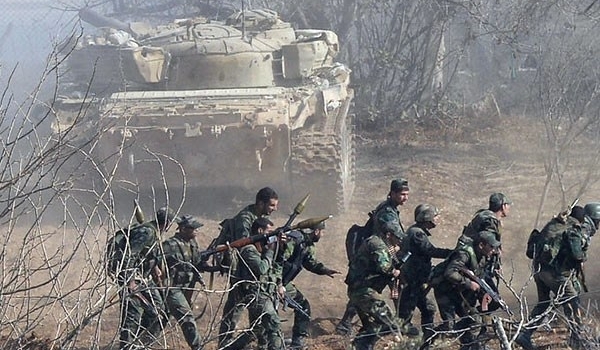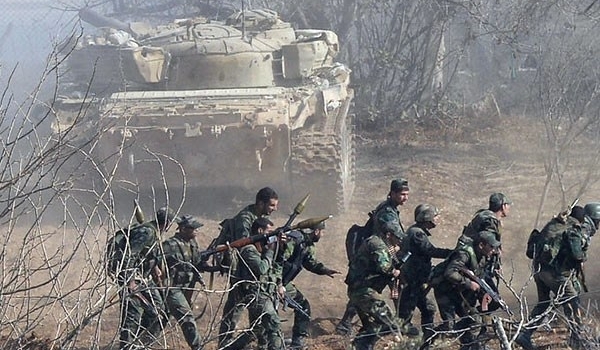 Gatherings and movements of Fatah al-Sham Front (previously known as the al-Nusra Front) in different regions in Hama province came under heavy attacks of the Syrian Army troops, Air Force and artillery.
The warplanes and artillery units targeted Fatah al-Sham's movements and concentration centers in the villages of Taloul al-Hamr, Eidoun, al-Satahiyat Southwest of the town of al-Salamiyah, leaving a number of militants dead and their equipment and vehicles destroyed.
The army soldiers in an ambush operation seized two vehicles of terrorists that were carrying ammunition in al-Hart region West of the village of al-Sa'an, killing two terrorists.
The army men seized a drone, munitions, RPG rockets and different arms loaded onto several trucks and vehicles.
Also, several members of Fatah al-Sham Front, including Saudi militants, were killed in Syrian air and artillery attacks in Eastern Hama on Tuesday.
The army aircraft and artillery units targeted the gatherings and movements of Fatah al-Sham in Taloul al-Hamar West of al-Salamiyah town near the provincial border with Homs province, leaving at least seven militants dead, including several Saudi nationals and destroying three vehicles.
Reports said, at least, 30 militants were also injured in the attacks.