Syria
Syrian Armed Forces Hit ISIL Centers Hard East of Homs Province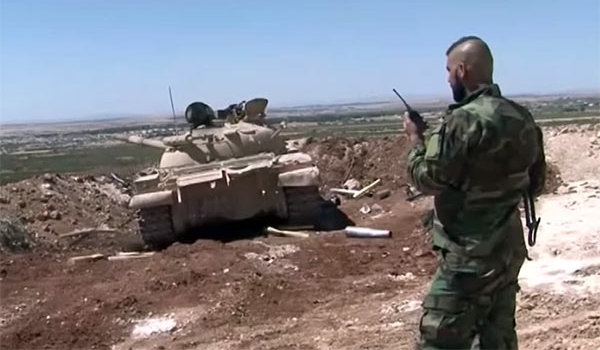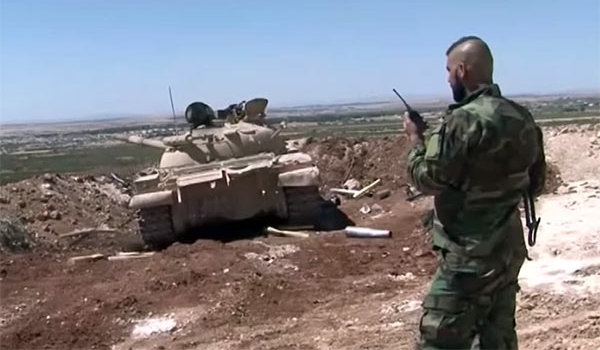 The Syrian Army troops and Air Force, in a fresh series of coordinated attacks, targeted the ISIL strongholds in the energy-rich regions of Eastern Homs, pinning the terrorists down behind their defense lines.
The Syrian soldiers, backed up by the country's fighter jets, pounded the ISIL concentration centers near al-Sha'er mountain and Abu Ramjein in the desert of Palmyra (Tadmur), which not only claimed the lives of several militants but slowed down their military or logistic movements in the region.
In relevant developments in the Central province on Saturday, the Syrian and Russian fighter jets targeted the ISIL centers in energy-rich regions of Eastern Homs more than thirty times and inflicted major losses on the terrorists, military sources said.
"The ISIL positions near the villages of Rahoum and Abu Hawadid near al-Sha'er mountain came under the heavy bombardment of the Russian and Syrian warplanes," the sources said, adding, "Tens of the ISIL members were killed or wounded and their military equipment were destroyed in the attacks."