Syria
Syrian Armed Forces Hit Terrorist Centers in Northern, Southern Parts of Aleppo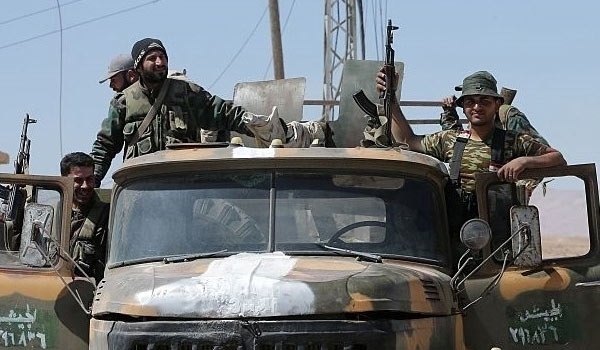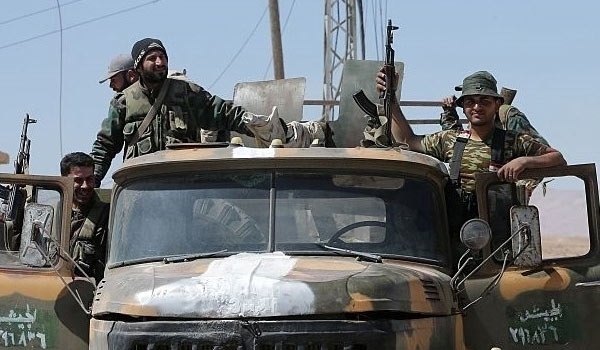 The Syrian Army troops and the country's military aircraft struck the terrorist groups' bases and positions in the Southern and Northern territories of Aleppo province, slowing down the militants' movements across the battlefield.
The Syrian fighter jets carried out several combat flights over the territories under the control of the terrorists and targeted their gatherings heavily near Handarat camp, road of Castillo and al-Canadi hospital, which claimed the lives of tens of the militants.
The Syrian army and its popular allies, meantime, stormed the terrorist groups' strongholds near Khan Touman in the Southern part of the province, which destroyed the militants' military hardware in large scale.
The Syrian government forces also engaged in sporadic clashes with the militant groups near al-Tamoureh in the Northern territories of Aleppo province, inflicting major losses of them.
Earlier reports said that the Syrian Army troops and popular forces, backed up by the Russian and Syrian fighter jets, fended off the terrorists groups' large-scale attacks on government forces' strongholds in different districts of the Northern city of Aleppo, inflicting heavy casualties on the militants.
"The Syrian army men repelled al-Nusra Front's attacks to break through the government forces' lines of defense near the districts of Scientific Research Centers and Halab al-Jadid, and forced the terrorists to retreat from the battlefield," the sources said.
"The terrorist groups' missile units shelled heavily the army's positions in Halab al-Jadid and Scientific Research Center to pin down the government forces behind their strongholds to find enough opportunity to access their positions, but the Syrian soldier were aware of their plan and did not permit them gain upper hand in the battle," the sources added.
"In the meantime, sporadic clashes occurred between the Syrian army and the militants in Jam'iyat al-Zahra district, which ended in the failure of the terrorist groups," the sources said, adding, "The attacks of the terrorist groups of Faylaq al-Sultan Murad and Sultan Mohammad Fateh in Bostan al-Pasha neighborhood were also fended off by the government forces."
"The Syrian army is in full control of the building of Scientific Research Center," they underlined.