Syria
Syrian Army Advances 10km in Depth of Terrorist-Held Regions in Western Damascus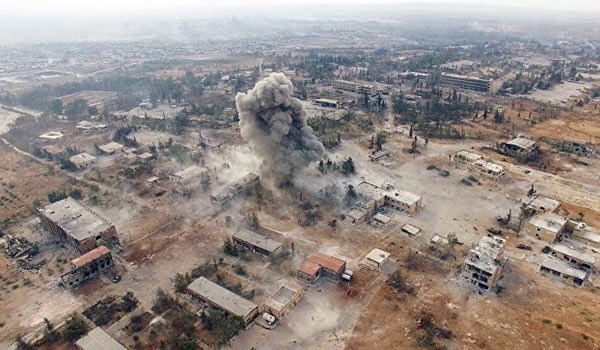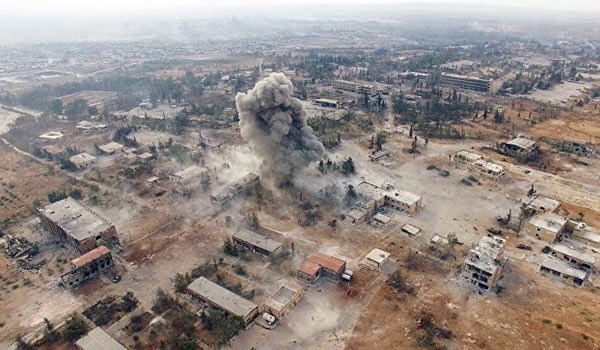 Syrian Army troops prevailed over Fatah al-Sham Front (the newly-formed al-Qaeda-affiliated terrorist group previously known as the al-Nusra Front) terrorists in their strongholds in Western Ghouta and advanced towards Khan al-Sheih for over 10 kilometers.
Syrian military forces broke through Fatah al-Sham's positons in Khan al-Sheih farms and forced them to retreat from more positions after hours of bloody clashes.
Fatah al-Sham has gathered a large number forces to defend Khan al-Shieh due to its strategic importance in Western Ghouta.
Heavy fighting is also underway between the Syrian army and Fatah al-Sham near Deir al-Khabiyeh and al-Moqeibileh near al-Zakiyeh.
Local sources have reported that Fatah al-Sham executed a civilian and set fire to his house in Khan al-Sheih on charges of cooperating with the government forces.
Reports said on Tuesday that clashes between Fatah al-Sham and government force in the Southwestern parts of Damascus entered a new stage.
The Fatah al-Sham terrorist group announced on its twitter page in the early hours of Tuesday that they started operations in Southwestern Damascus to reoccupy the areas lost on Monday.
On Monday, the Syrian army and its allies captured strategic areas near Deir al-Khabiyeh and Khan Sheih Southwest of Damascus and on Tuesday the Fatah al-Sham announced that it launched operations to reoccupy the areas near the Brigade 75 and Deir al-Khabiyeh.