Syria
Syrian Army Advances against Terrorist Groups in Western Outskirts of Aleppo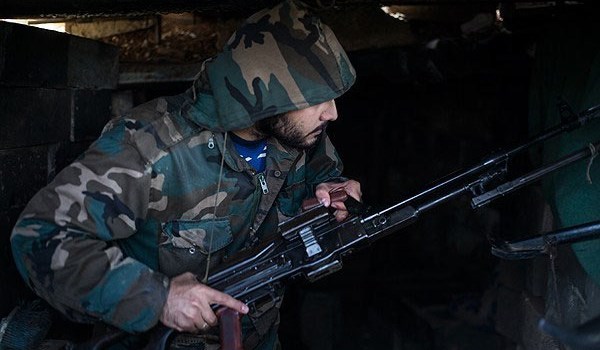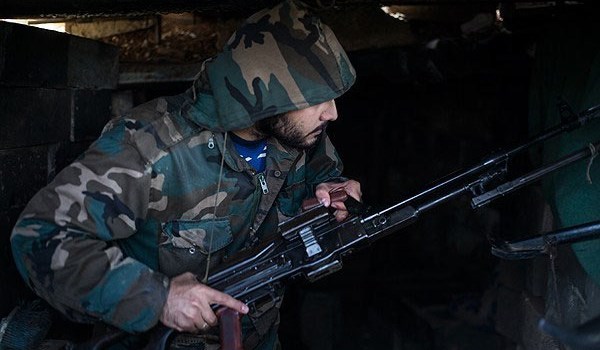 The Syrian Army troops stormed the positions of the terrorist groups in the Western outskirts of Aleppo city and managed to take a key height and several farms in the region.
The army soldiers deployed in the districts of Jam'iyat al-Zahra and Research Center struck terrorists' defense lines and imposed control over Shahid Jahad hill.
In the meantime, the army soldiers carried out an anti-terrorism operation West of the Family House district in the Western part of Aleppo city and took back the key farms of Shahid Jahad near the strategic Showeihaneh hill.
Local sources said that fierce clashes are underway in the Western direction of Jam'iyat al-Zahara and the army's artillery and missile unis are heavily pounding terrorists' concentration centers.
Army reports said the terrorist groups have suffered heavy casualties in the attacks.
Last week, the army soldiers engaged in fierce clashes with Al-Nusra Front (recently renamed to Fatah al-Sham Front) and managed to take back Souq al-Jabas strategic region West of Dhahiya al-Assad district, pushing terrorists far away from the city's Western countryside.
Al-Nusra suffered heavy casualties and its military equipment sustained major damage in the pro-government forces' advances.
In the meantime, the army's artillery and missile units targeted terrorists' concentration centers and movements in al-Rashedeen 4 and 5 and also in Souq al-Jabas region in the Southwestern countryside of Aleppo city.