Syria
Syrian Army Advances Eastern Aleppo, Eliminates Terrorists in Several Provinces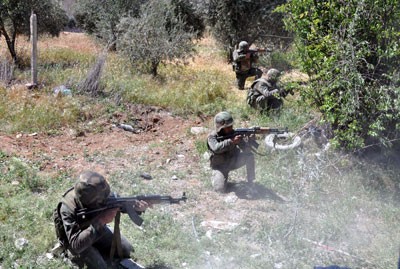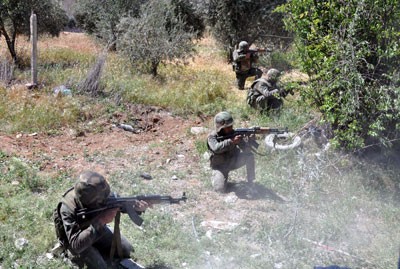 Al-Manar correspondent reported that the Syrian army regained full control over the towns of al-Sabaheyya, al-Faory and Tal-Riman eastern Sfiera in Aleppo countryside.Syria Army
The Syrian military also controlled Naqarin hills which overlook Aleppo and the area of the central prison.
It is worth mentioning that Naqarin Front divides Aleppo into the eastern and the western side and cuts off the supply lines to the militants in both sides, what pushed them to retreat to the Industrial city.
The Syrian army eliminated 12 terrorists and injured several others in al-Kassarat area east of al-Nabek in Damascus Countryside.
Army destroyed terrorists' gatherings to the west of Haret al-Bajabjeh, al-Kark neighborhood, surrounding al-Yarmouk school and the Technical Institute in Daraa al-Balad, killing a number of terrorists.
In Homs, army units targeted the armed terrorist groups' hideouts in al-Kusour and al-Karabis neighborhoods in Homs city and the villages of al-Dar al-Kabira, al-Ghasbiyeh, al-Sea'n and Jouret Hussian in Talbiseh, killing and injuring a number of terrorists.
Another army unit eliminated all members of an armed terrorist group which was heading from al-Hosen village to al-Mitras village in Talkalakh countryside.
The Syrian army targeted terrorist hideout in Aqrab town in Hama countryside, killing and injuring a number of its members and destroying their criminal tools.
The Syrian army also destroyed a gathering of terrorists in Hmeido farms in Qamishli countryside, eliminating a number of terrorists, injuring others and destroying their equipment which included homemade rockets the terrorists had been using to target Qamishli city.