Syria
Syrian Army advances in Homs and kills 13 rebel leaders of al-Tawheed brigade of Edlib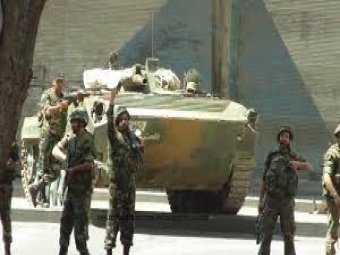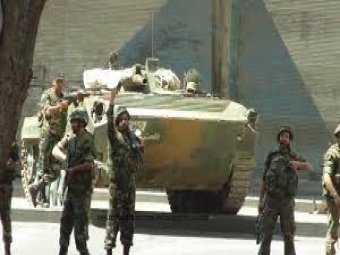 Syrian Arab Army takes control over many parts of Bab Hood neighborhood in the middle of Homs, while Syrian troops continue their operations against Free Army militia in Edlib countryside.
Syrian Army controls many residential buildings were under the armed men' control in Bab Hod neighborhood.
The reporter of Breaking News Network points out that "Syrian Army is about to take
Syrian Army kills 13 rebel leader of "al-Tawheed" brigade of Edlib.
Syrian Arab Army keep up its military operations against the strongholds of the armed militias in al-Janudie, al-Hamamah, Qatroun, al-Shegher, Ain al-Bardeh, al-Kastan al-Tahtani of Jeser al-Shughour countryside, what resulted in the death and the injury of tens of armed men and the destruction of many of their machines.
Units of Syrian Army have carried out military campaigns against the locations of the armed militants in Tal Salmo, al-Beiya and Abu al-Duhour close to Abu al-Duhour Military Airport frustrating their plans to attack on the airport, what resulted in the death and the injury of dozens of the insurgents.
National battalion for private tasks with the aid of the military Security forces has set up an ambush to the rebel leaders of "al-Tawheed" brigade in al-Mahameed area of Edlib countryside, what resulted in the death of 13 of them and the injury of more than 7 and seizing 2 Pickup provided by machine guns.