Syria
Syrian army advances into another foreign terrorists-held district in Aleppo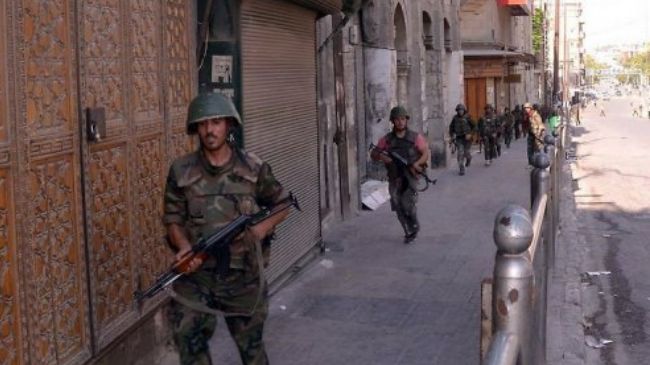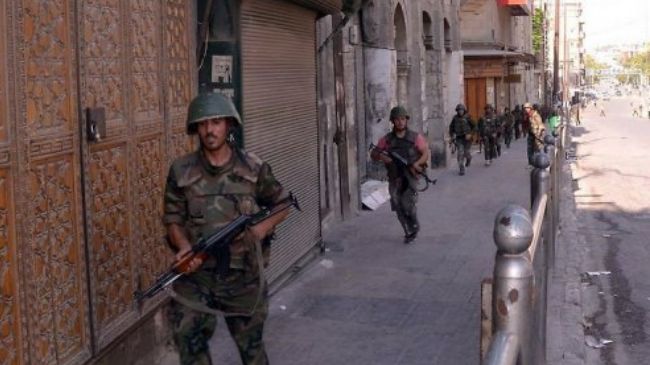 The Syrian army has advanced into another foreign terrorists-held district in the flashpoint city of Aleppo as the military operation to clear the northern city of armed groups enters its sixth day.
Syrian troops entered the western district of Saif al-Dawla on Monday and heavy clashes are still taking place in the area.
There are also reports of fighting in several other Aleppo districts including Sukari.
The army has launched a mop-up operation against insurgents in the northern city of Aleppo since Wednesday and so far, several districts, including insurgents' stronghold of Salahuddin, have been cleared of terrorist groups.
A large number of insurgents have also been killed, injured and arrested in Aleppo since the beginning of the operation.
Meanwhile, Syrian troops have attacked an insurgent hideout in the city of Talbisah in Homs Province, killing a large number of them.
The army has also clashed with armed anti-government groups in Ariha, Idlib and Homs countryside of al-Ghanto.
Syria has been the scene of deadly unrest since mid-March, 2011 and many people, including large numbers of army and security personnel, have been killed in the violence.
Syrian President Bashar al-Assad said on August 1 that the country is engaged in a "crucial and heroic" battle that will determine the destiny of the nation.