Syria
Syrian Army Advancing against Militants in Aleppo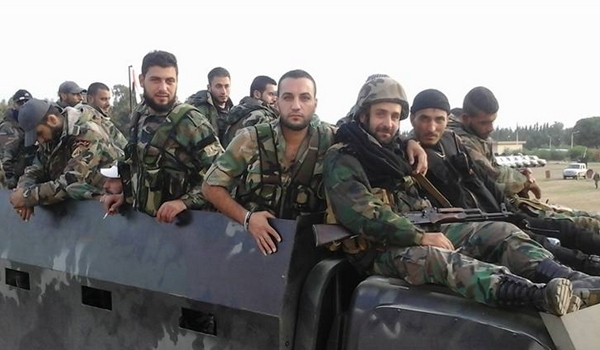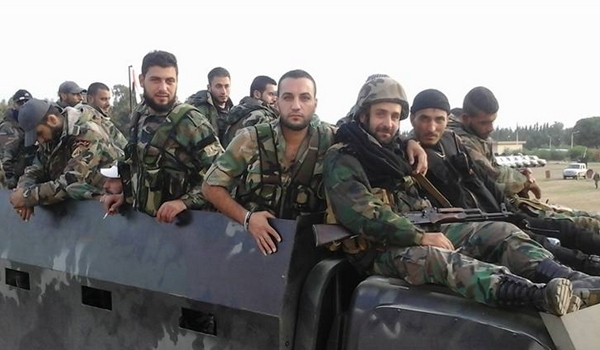 The Syrian Army announced minutes ago that its soldiers alongside popular forces stormed the militant groups' positions along one of the main supplying routes connecting Hama and Aleppo provinces and took back one more key height Southeast of Aleppo province.
"The militant groups were forced by the Syrian government forces' heavy attacks to withdraw from their positions in the Eastern part of Tal al-Haman along the strategic road of Ithriya in Hama to Khanaser in Aleppo," the army said.
"The militant groups left behind tens of dead or wounded members and fled the battlefield," the army added.
The Syrian warplane, for their part, played a significant role in the ground forces' advances against the militant groups and targeted the militants' positions along the Ithriya-Khanaser road, which inflicted major losses on the terrorists.
Military sources said earlier today that a large number of Syrian pro-government forces were sent to the Eastern part of Aleppo province to reopen one of the strategic supply lines of the army in Northern Syria.
"A large convoy of reinforcement troops has been sent from the city of al-Safira in East Aleppo to the small village of Rasm al-Nafal in the Northern side of al-Safira, to push the ISIL terrorists back from the nearby lands of one of the supply lines of government forces in the Northern part of the country," the sources said.
The Syrian army and its popular allies had liberated the road and the village earlier this month but the militant groups, mainly from the ISIL, took partial control over the supplying line and the village last night.