Syria
Syrian Army Attains Remarkable Battlefield Gains across Country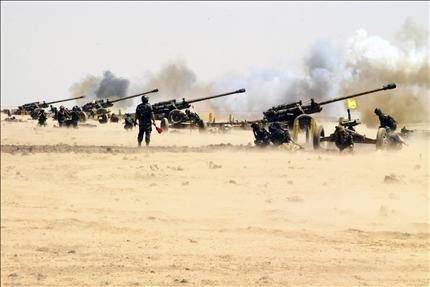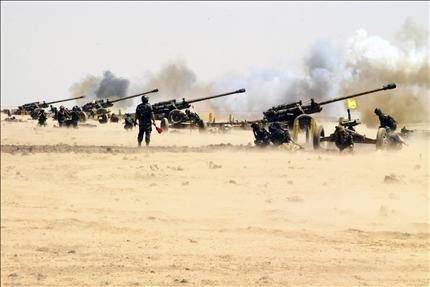 The Syrian army and Armed Forces backed by the air force on Thursday continued large-scale operations, achieving remarkable advance in Aleppo province and thwarting terrorists' infiltration attempt into Deir-Ezzor Airport.
Deir-Ezzor
Units of the army and armed forces continued to target dens and positions of ISIL terrorists in Deir Ezzor and its countryside, foiling their attempt to infiltrate into Deir Ezzor Military Airport.
Field sources told SANA that a unit of the army positioned in Deir Ezzor Military Airport destroyed one of the ISIL booby-trapped vehicles while it was trying to move towards the airport, killing a number of terrorists and injuring others.
The sources added that the army also carried out operations against ISIL terrorists in al-Jubaila in Deir Ezzor, killing many terrorists and destroying one of their vehicles which was equipped with a 23 mm caliber machinegun, in addition to destroying an amount of arms that was in their possession.
Hasaka
An army unit, in cooperation with the national forces, detonated a booby-trapped car of ISIL terrorists on Hasaka-al-Houl road in the eastern countryside of Hasaka northeastern province, SANA reporter said.
Aleppo
The Syrian army air force targeted the headquarters and fortresses of the ISIL terrorist organization in the villages of Rasem al-Abed, Kwairis Gharbi and Kaskis to the east of the Thermal Station on Wednesday.
The army operation killed and injured scores of the ISIL terrorists and destroyed their vehicles and equipment.
The army units destroyed ISIL terrorist's hideouts, weapons and ammunition in addition to their vehicles, some equipped with machineguns at the surroundings of the Air Force Academy.
The army killed and injured a number of Nusra Front (al-Qaeda offshoot in Syria) and other terrorist organizations affiliated to it and destroyed their machineguns-equipped vehicles in the villages of Berneh, Tal Haddiyeh, Doulamah and Khan Touman in the southwestern countryside of the province.
The Syrian army air force destroyed terrorists' hideouts and fortresses in al-Ameriyeh village in the southeastern countryside of the Province.
The army units in cooperation with the Army air force eliminated al-Nusra in the neighborhoods of al-Rashideen4, al- Sheikh khuder, Salah Eddin, al-sheikh Said, Bustan al-Qaser .
Homs
Units of the army established control on al-Hazm al-Wastani range in Homs south-eastern countryside after destroying armored vehicles for the terrorists.
Earlier, the Syrian Army's air force launched airstrikes against ISIL dens and movements in the eastern countryside of Homs.
During the airstrikes, many of ISIL members were killed in al-Qaryatin city to the southeast of Homs city in addition to destroying number of their vehicles, some of them equipped with heavy machineguns.
Many ISIL headquarters and vehicles were destroyed during army's airstrikes in Mahin town in the southeast countryside of Homs.
Damascus Countryside
Areas in Harasta under army control, 80 terrorists killed
An army unit established control over Jack corporation and al-Sammadi crossroad in Harasta, Damascus countryside, and cuts off terrorists' most important supply routes, the military source confirmed
Earlier today, a unit of military engineering unit combed the area close to the international highway and dismantled explosives planted by terrorists to secure the Highway in Harasta area completely before reopening it for traffic.
In parallel, field sources pointed out that other army units carried out operations against terrorists' dens in Jobar and Zamalka neighborhoods, destroying many of them.
Daraa
In the southern province of Daraa, an army unit killed a number of al-Nusra terrorists and destroyed their weapons in an operation against their gatherings in Atman town in the northern countryside of Daraa province.
The terrorist organizations acknowledged on their social networking websites the death of a number of their members including what they called "Omar Bin al-Khattab Battalion leader" named Omar Saed al-Najjar.
Sweida
In the nearby southern province of Sweida , a unit of the army and armed forces in cooperation with the popular defense groups killed a number of ISIL terrorists in the north- eastern countryside of province.