Syria
Syrian Army besieges foreign terrorists and kills lots of them in Aleppo outskirts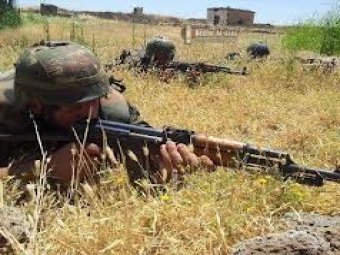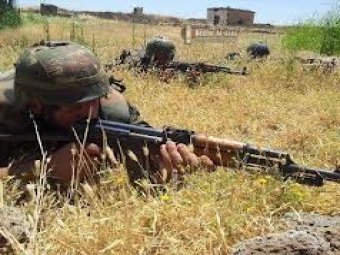 are continuing their operational processes in Areeha.
He added that the Syrian Army took control over wide areas of Areeha, despite the reinforcements that arrived to the militants from villages of Jabal al-Zawieh.
A military source confirmed to Breaking News that lots of gunmen got killed after Syrian Army attacked their dens and confronted an armed group in Aleppo outskirts that attempted to infiltrate and help the militants inside.
On the other hand, a local source confirmed that insurgents have shelled Jabal al-Arba'een area, using two military vehicles that they previously took control over.
The bombardments resulted in the martyrdom of 4 civilians and damages in many houses.
The gunmen executed a woman after her brother rejected to defect from Syrian Army.
In Ma'aret al-Nu'man, Breaking News correspondent reported that the residents demonstrated against the militants, demanding them to leave their lands, and calling for Syrian Army to step in.
The Syrian Army gave a period of 48 hours for the gunmen in the area to drop their weapons and surrender to competent authorities, before Syrian Army enters and resolves the matter appropriately.