Syria
Syrian Army Captures Several Strategic Regions in Push towards Deir Ezzur City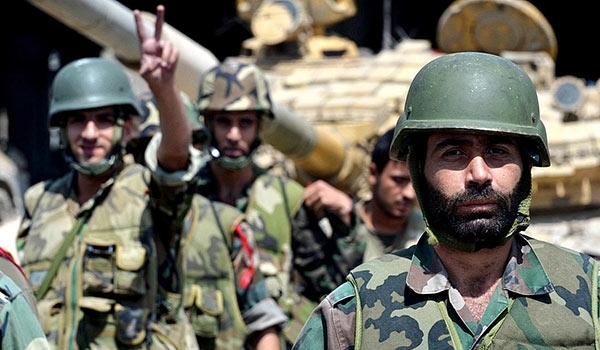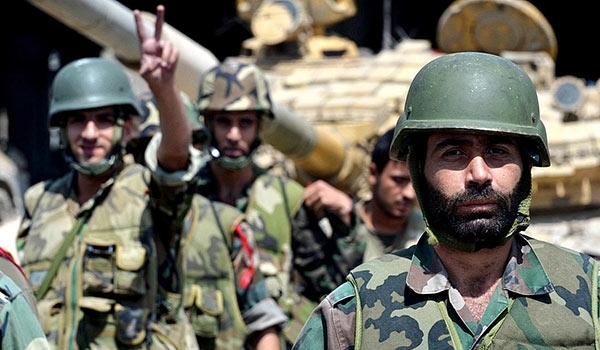 The Syrian Army troops continued their anti-ISIL operations in Western Deir Ezzur on Sunday and pushed terrorists back from more villages and heights.
The army men seized control over several heights near Mount al-Bashari, the villages of Rajm al-Hajaneh and Mount Safiyeh, deploying forces only 30km to Deir Ezzur city.
The army men and popular fighters, backed by the Russian Air Force, also liberated several square kilometers of the desert terrain over a short period in both Homs and Deir Ezzur provinces.
The army units managed to advance against ISIL from Wadi al-Zoweihak region in Eastern Homs to the village of Haribsheh near the border with Deir Ezzur, seizing control over a 12km-long chunk of the al-Sukhnah-Deir Ezzur highway.
As a result of this advance, the Syrian government forces have positioned themselves within 16 km of al-Shoula, which is the last major town located directly West of the Deir Ezzur province's capital.
A military source said, meantime, that if the army men capture al-Shoula they will be able to win control over al-Sukhnah-Deir Ezzur highway for the first time in recent years.
Relevant reports said on Sunday that a group of the army soldiers stormed ISIL's positions in Tal Alloush region and its surrounding areas in Deir Ezzur province, leaving 10 terrorists dead and several more injured.
The army men seized also a large volume of ISIL's weapons and ammunition.
The army soldiers returned to their positions without casualties.