Middle East
Syria
Turkey
Syrian Army captures strategic sector in Aleppo after 7 years of battle
The Syrian Arab Army (SAA) achieved an imperative victory on Tuesday evening when their forces captured a strategic sector in southwestern Idlib that has been the scene of intense fighting for several years.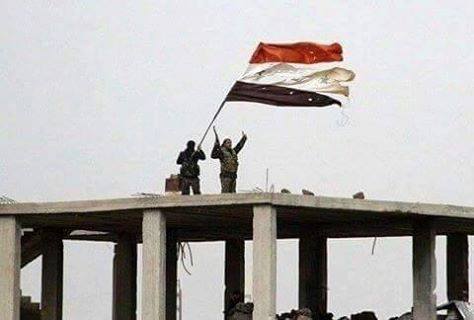 Backed by heavy airstrikes from their Russian counterparts, the Syrian Arab Army capitalized on its recent advance at Khan Al-'Assal in southwestern Aleppo last night to attack the jihadist defenses at nearby Rashiddeen 4.
According to a military source in Aleppo city, the Syrian Arab Army, alongside Liwaa Al-Quds (Palestinian paramilitary) was finally able to break through the jihadist lines at Rashiddeen 4, seizing the entire sector for the first time since 2013.
The capture of the Rashiddeen 4 sector by the Syrian Arab Army is a major blow for the jihadist rebels in Aleppo, as this area had long been used by the latter to launch attacks on the provincial capital.
Lastly, the capture of Rashiddeen 4 by the Syrian Army now opens the possibility of a new attack on the jihadist stronghold of Al-Mansoura, which is located at the western outskirts of Aleppo city.