Syria
Syrian Army Captures Strategic Sheikh Saeed District in Aleppo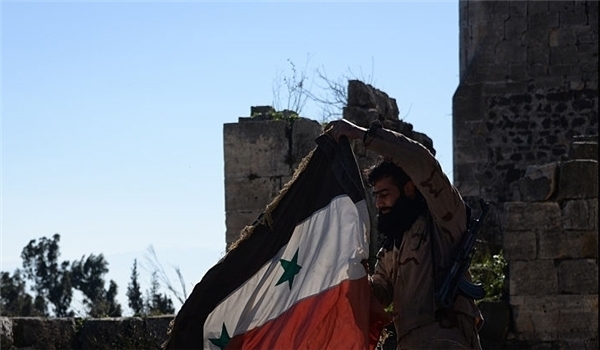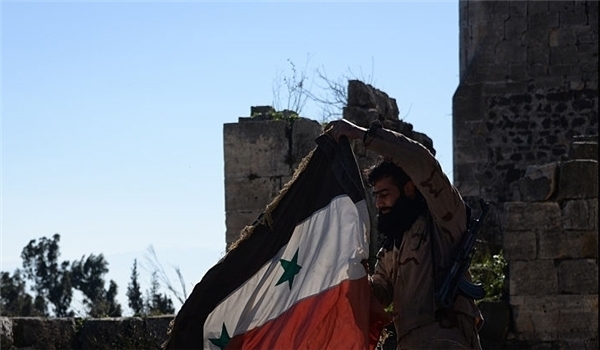 The Syrian army and its allies pushed Jeish Al-Fatah terrorists from the strategic district of Sheikh Saeed Southeast of Aleppo city.
The Syrian army, supported by the Lebanese Hezbollah and Iraqi al-Nujaba forces, had started a new phase of operations in Sheikh Saeed a few days ago but made slow advances due to the deployment of hundreds of terrorists in the region.
The Syrian forces could seize back control of the strategic district on Wednesday after hours of continued clashes with the militants and pushed them back from the region.
A battlefield source had earlier said that al-Sheikh Saeed "is the Southern gate to the Aleppo city's Eastern districts", adding that recapturing al-Sheikh Saeed will result in new military developments in the Eastern part of the city the most important of which will be preparing the ground for starting new military operations to take control of Aleppo castle and end the decisive battle of Aleppo.
Battlefield sources disclosed on Tuesday that the Syrian army is preparing to start a new round of military operations to seize back a strategic bastion of the terrorists Southwest of Aleppo province, while the Lebanese Hezbollah and Iraqi al-Nujaba have dispatched many more of their fighters to Aleppo province to take part in the upcoming Khan Touman liberation operation.
According to sources, pro-government forces will most probably move towards the Shiite-populated town of Fouaa and Kafarya in Idlib province to break the prolonged siege of the two towns.
The Syrian Army, the Lebanese Hezbollah and Iraqi al-Nujaba had deployed hundreds of their fighters in the Southern part of Aleppo to start jointly a fresh round of offensives to liberate Khan Touman right once they capture al-Rashedeen 4 and 5 and Sheikh Saeed and its surrounding regions South of Aleppo city.
After the recent capture of the Air Defense Battalion and its nearby hills, Housing Project 1070 and al-Hikmah School, the Syrian army plans to open its way further into Southern Aleppo in order to win back Khan Touman.