Syrian Army Chases Foreign-Backed Gunmen across Country, Claims More Terrorists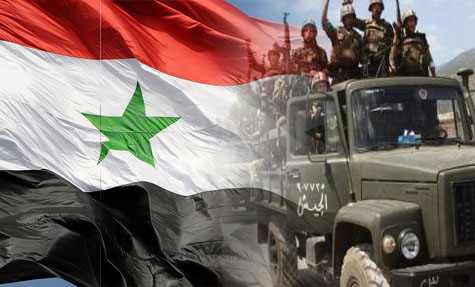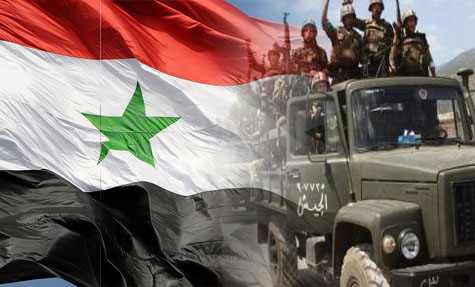 Syrian army carried out wide military operations against armed terrorist groups on Sunday in several areas around the country, state-run SANA news agency reported.
In Homs countryside, army units targeted gatherings and dens of the foreign-backed militants in al-Rastan, Talbiseh, Hosh Hajjo, al-Dweir al-Shamali and al-Nassiriyeh, killing many of the terrorists and injuring others.
In Daraa, army units destroyed terrorists' vehicles, weapons and ammunition in the city and its countryside.
A military source said that army units targeted armed mercenaries' dens to the southern west of al-Yarmouk Suburb, to the west of Sajna, in the area surrounding al-Masri roundabout in al-Manshieh neighborhood in Daraa city, killing many of the terrorists and destroying an armored vehicle with all terrorists inside.
The source added that army units destroyed a tunnel that was used by terrorists in their criminal acts in al-Kark area, killing many terrorists.
Other army units destroyed two mortar launchers and a vehicle equipped with a machinegun, in addition to several vehicles on the road of al-Yadouda town, to the west of Atman town and in the surrounding area of Jadal village in al-Lajat area.
In Aleppo, a military source told SANA that an army unit confronted armed terrorist groups to the west of al-Zahraa neighborhood and Alleramoun factories in Aleppo city, killing and injuring all their members.
The source added that other army units targeted the gatherings and hideouts of the leaders of gunmen groups in the neighborhoods of al-Rashidin, Bani Zaid, al-Kastilo, Hanano and al-Mansourah in the old city, killing a number of terrorists and injuring others.
The national military also killed terrorists and injured others in the villages of Marea, Handarat, Khan al-Assal, al-Mesilmiyeh, Daret Ezza, Anadan, Ezzan, Ba'idin, Kafer Naha, Maaret al-Artiq, the industrial city and surrounding the central prison in Aleppo countryside and destroyed their tools.
In Deir-Ezzor, an explosive device claimed the lives of four citizens and injured 12 others when terrorists blew it up in a bus on the rural path.
A source in the province told SANA reporter that terrorists detonated an explosive device while a bus was moving on a road in Deir Ezzor desert.
Last March, terrorists detonated an explosive device while a bus was moving also in Deir Ezzor heading to Damascus killing 3 citizens and injuring 7 others.