Syria
Syrian Army Clears Aleppo, Homs of Terrorists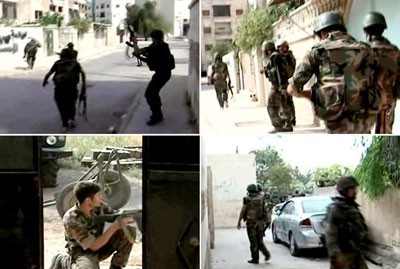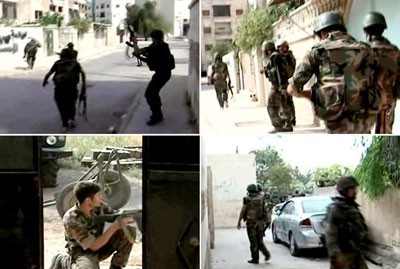 Syrian troops have killed at least 40 insurgents in the restive city of Homs as military operations to secure the region continue.
Many others were also injured in the operation in al-Hamidieh district of the city on Friday, Syrian Sham radio reported.
In the meantime, three reinforcement teams are being sent to Aleppo in order to eliminate the foreign-backed armed men and restore security to the city.
The Syrian security forces are still chasing insurgents in the outskirts of the capital, Damascus while there are clashes between terrorists and the Syrian army in these areas.
In another development on Thursday, Palestinian refugee camp of Yarmouk came under mortar fire from the terrorists in Damascus.
The attack occurred on the same day as UN-Arab League envoy to Syria Kofi Annan announced that he decided to quit his mission.
Meanwhile, Russian Deputy Foreign Minister Gennady Gatilov warned on Friday that Annan's resignation paves the way for a military intervention in Syria.
On Friday, the UN General Assembly is set to vote on a draft resolution, backed by Arab countries, about Syria.
Russia said it would not support the resolution because it is unbalanced and encourages insurgents to keep fighting.