Syria
Syrian Army Continues to Advance against ISIL near T4 Airbase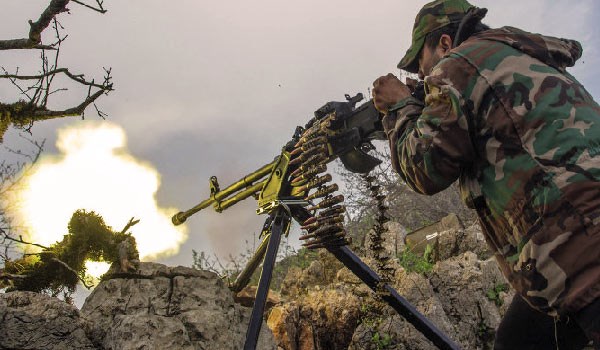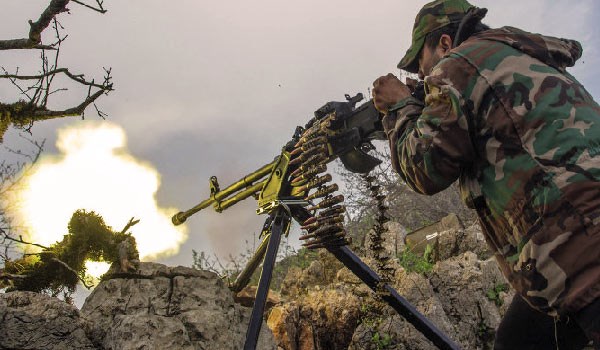 Syrian Army troops continued to hit ISIL's defense lines in Eastern Homs and managed to push the terrorists back from more positions with the aerial back up of the Russian and Syrian warplanes.
The army men engaged in fierce clashes with ISIL near the Fourth Station and al-Tayas hills in T4 airbase region and managed to advance against the terrorists in the region, killing or wounding a number of them.
A military source confirmed that after the Syrian army troops took back control of several positions and forced ISIL to pull back its forces from the battlefield one or two kilometers towards their defense lines, the Syrian and Russian fighter jets struck several times ISIL's positions near al-Tayas and the Fourth station, and in Palmyra (Tadmur) Badiyeh (desert), killing or wounding a number of terrorists and destroying a convoy of their military vehicles and tanks.
The Air Force carried out tens of combat sorties over ISIL's movements and gatherings near the T4 airbase in the Western deserts of Palmyra on Monday, destroying a command base and an operation room of the terrorists.
The army aircraft pounded ISIL's defense lines and concentration centers to the West of Palmyra as well as its movements and roads in Tadmur Badiyeh, near T4 military airport and Jahar gas field, destroying a command base, an operation room and a convoy of ISIL vehicles that included a number of armored vehicles equipped with advanced weapons and missile launchers.