Syria
Syrian Army Deploys Troops 4km from Strategic Palmyra Triangle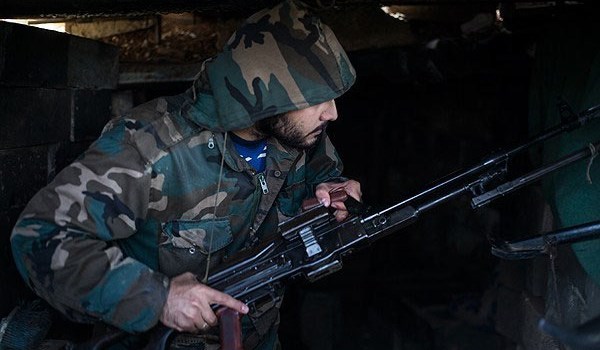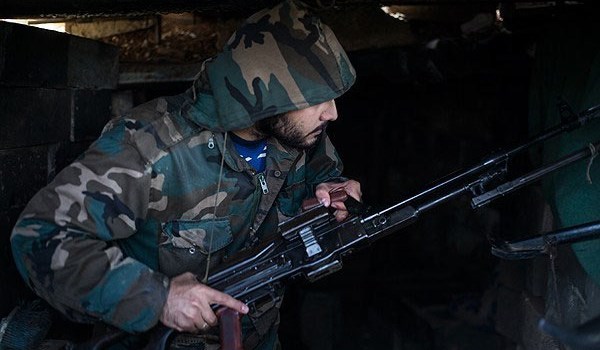 The Syrian Army troops, backed up by the country's Air Force, continued to advance against ISIL in Eastern Homs and managed to deploy forces only 4km away from the key Triangle of Palmyra (Tadmur).
The army soldiers continued their anti-ISIL operations in several directions in Badiyeh (desert) of Tadmur and could win back several more positions West of al-Bayarat al-Qarbi region after inflicting major losses on the terrorists.
A military source confirmed the army's advances against ISIL, saying the army men have now reached the territories 4km from the Palmyra Triangle.
The army's artillery units and aircraft pounded ISIL's defense lines in Abu al-Fawares hill, al-Douh region and the farms West of Palmyra simultaneous with ground forces' advances.
The ISIL suffered heavy casualties and its military hardware sustained major damage in the attacks.
In relevant developments in the province on Sunday, the army continued its advances against the ISIL terrorist group in Eastern Homs, and seized back more regions West of Palmyra.
"After engaging in fierce clashes with the ISIL and killing several terrorists, the Syrian army units took control of new regions, including Eastern Torfeh in al-Bayarat region South of al-Bayarat," the Arabic-language media quoted an unnamed military source as saying.
The Syrian army also destroyed several military vehicles and equipment of the ISIL terrorists in al-Bayarat region.
Reports further said that the army troops continued their advances in the surrounding areas of strategic al-Hayal mountain.
Meantime, the Syrian army managed to kill all members of a group of the ISIL terrorists in al-Baredeh region and destroy their weapons and ammunition, according to the reports.
Another military source also reported that the Syrian army is now only 13 kilometers away from the strategic Tadmur triangle.