Syria
Syrian Army Destroys More ISIL Ammo Workshop in Dara'a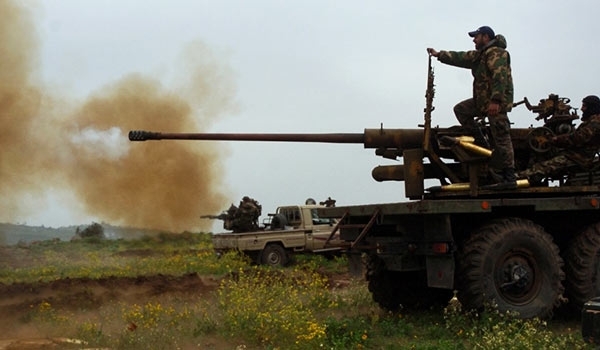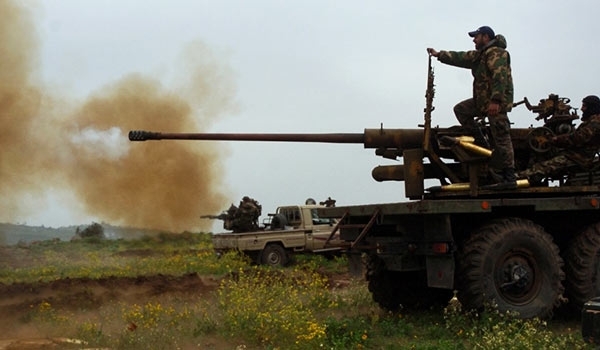 The Syrian Army troops, Hezbollah fighters and the National Defense Forces (NDF) are getting ready to carry out a large-scale join operation in Eastern Ghouta to push the terrorists back from more territories there, battlefield sources said Monday.
"Hundreds of the fresh soldiers have been dispatched to the Eastern battlefield of Damascus province to take part in a large-scale operation to end militancy in the region, particularly near the village of Hawsh al-Farah and the town of Madaya.
Reports said earlier today that 36 wanted people from Damascus province turned themselves in to the Syrian authorities in Western Ghouta.
The sources in the province said that all the gunmen handed over their guns to the relevant authorities in the city of Darayya and asked for governmental pardon.
Syrian army has recently gained upper hand in so many battlefields across the county that has caused militants to flock military bases and asked for government's pardon.
The Syrian Army troops destroyed another ISIL workshop used for making heavy ammunition in the Southern province of Dara'a.
The Syrian soldiers stormed the ISIL terrorists' large workshop for manufacturing rockets and mortar shells in Dara'a province, which ended in the destruction the workshop building and the machinery inside it.
Several members of the ISIL were also killed in the attacks.
Reports also said on Sunday that the Syrian army destroyed the al-Nusra Front terrorists' military hardware in Dara'a province.
"Two military vehicles and a bomb-making workshop where different IEDs, missiles and mortars were produced were destroyed in the army attack," a battlefield source said.
Meantime, the Syrian army advanced in Abbasiyeh neighborhood of Dara'a al-Balad region and destroyed the al-Nusra Front's gathering centers and bomb-making workshops.
The Al-Nusra Front's gathering centers in Tal Khalif and Tal Sheikh Hossein in Northeastern Dara'a were also destroyed in the army units' attacks.