Syria
Syrian Army destroys Qalamoun bomb making plant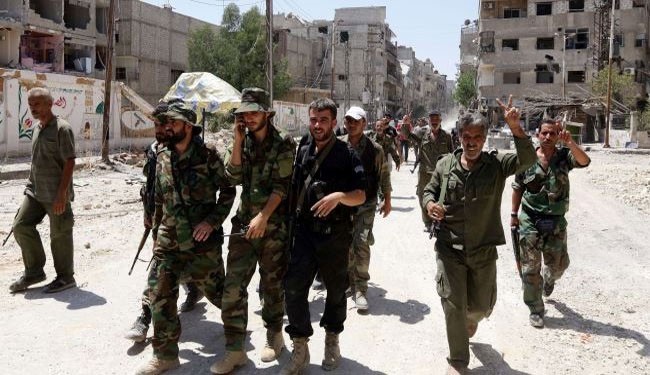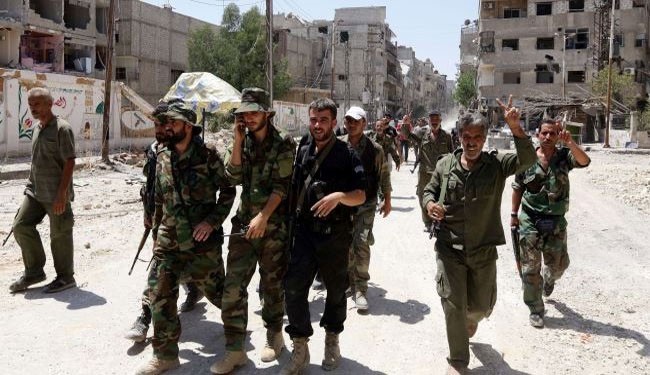 In their latest military operation, Syrian armed forces have advanced towards the northern side of the southwestern border town of Tufail and Qalamoun in a special operation that led to the discovery of a major bomb-making and weapons manufacturing factory.
Five car bombs were destroyed during the military operation, during which Syrian forces also seized three tons of explosives, al-Manar reported Saturday.
Citing a Syrian military source, the report further described the operation as the most prominent achievement of Syrian forces since detecting a similar terrorist bomb-making facility in another border town of Yabroud in May.
Meanwhile, the Syrian army ambushed a group of intruding terrorists on Flita barrens in Qalamoun, killing 15 and injuring dozens of them.
This is while government troops continued their operations against insurgent position in Jobar and the areas surrounding it in eastern Ghouta in Damascus countryside, destroying several underground tunnels and hideouts and eliminating numerous terror elements inside them.
Syrian army units also staged operations against foreign-backed insurgent groups across the country, inflicting heavy losses on the intruding terrorists.