Syria
Syrian Army Destroys Terrorists' Military Positions, Equipment in Deir Ezzur Province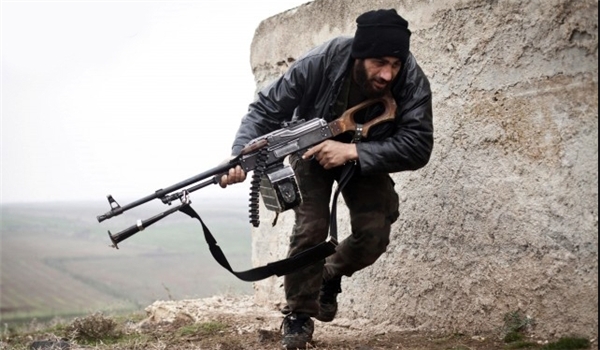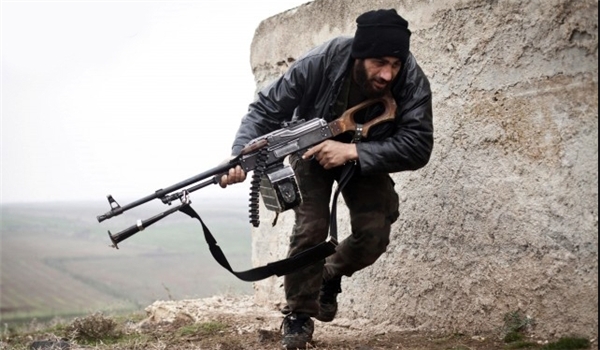 The Syrian army destroyed the military positions and equipment of the Takfiri terrorists near the Deir Ezzur military airport on Monday.
An army unit razed down the terrorists' positions in al-Kuruma Hilltop located to the East of the Deir Ezzur military airport.
Tens of terrorists were killed and their 14.5-mm heavy machinegun was also destroyed during the attack..
Another Syrian army unit destroyed a tunnel used by the ISIL terrorists in al-Sina'a neighborhood in the Southeastern parts of the Deir Ezzur city.
All the terrorists hiding inside the tunnel were killed and their arms depot was also destroyed.
On Saturday, the Syrian air force destroyed the Takfiri terrorists' positions in several key regions in Deir Ezzur province, inflicting heavy losses on the militants.
The Syrian fighter jets hit ISIL's strongholds in al-Hattla, al-Mre'eya and al-Jafra regions in Eastern Deir Ezzur, and razed down most them.
Tens of terrorists were killed and dozens more were injured in the bombardments.
Also on Saturday, the Syrian warplanes targeted the ISIL position in Hatla town in Deir Ezzur countryside, and killed at least 63 Takfiri terrorists.