Syria
Syrian Army Destroys Weapons Caches, Eliminated Terrorists in Aleppo Province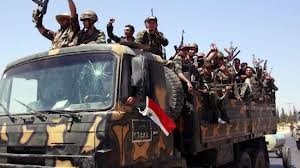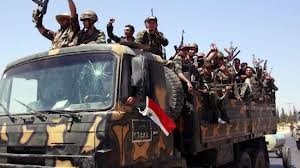 The Army destroyed a warehouse containing large amounts of weapons and munitions in the farms between the towns of Hayyan and Hreitan in Aleppo countryside, in addition to eliminating terrorist on al-Bab road.
Army units also killed and injured terrorists near the agriculture department building, the MTN center, the glass factory, al-Khoulandi gas station and Somar restaurant in the area around Aleppo Central Prison.
Also near Aleppo Central Prison, another Army unit destroyed a warehouse in which terrorists stored weapons and munitions near the iron factory and a bulldozer rigged with explosives near al-Hashem mill and killed terrorists who were near the bulldozer, including a Jordanian called Mohammad al-Hindi who was referred to as the "revolution intelligence officer."
Other units eliminated terrorist groups west of Mennegh airport and near the Mennegh agricultural research center, and another unit destroyed vehicles along with the weapons, munitions and terrorists inside them on the road between Aleppo and al-Atareb and the road between Kafernaha and Aleppo.
In Aleppo city, Army units clashed with terrorists in al-Hamidiyeh, al-Marjeh and Baidin roundabouts, eliminating a number of terrorists and destroying their weapons and equipment.