Syria
Syrian Army Dispatches More Special Forces to Homs to Face ISIL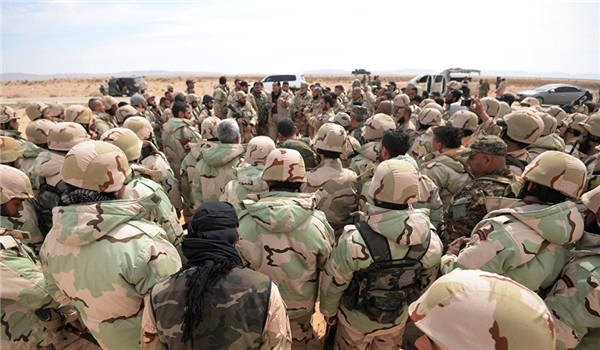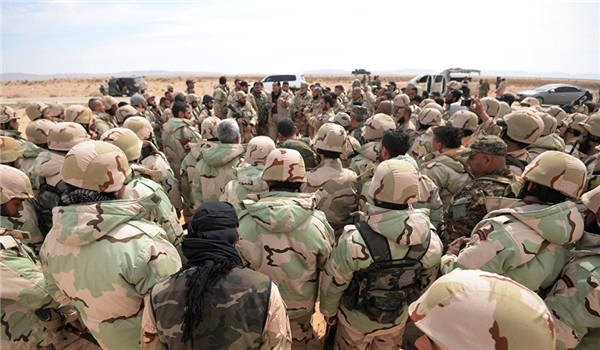 Syrian Army's Tiger Forces have left Aleppo to Homs to take part in an imminent anti-ISIL operation to free Palmyra and energy-rich regions in the Eastern part of the province, a field source said Sunday.
The sources said that the army has transferred a large number of Tiger Forces from Aleppo to Eastern Homs after the commandoes ended their mission in the liberation of Aleppo's Eastern districts from Jeish al-Fatah terrorists.
The sources further added that after arrival of several convoys of army men and a column of the Lebanese Hezbollah fighters, the army sent Tiger Forces to Homs, while the Desert Hawks forces of the army are also likely to be moved to Homs.
They underlined the high combat skills of the Tiger Forces and Desert Hawks in desert battles, saying their presence in Palmyra 2016 Operation will be crucial to recapture the city of Palmyra and other regions of Eastern Homs occupied by the ISIL terrorists in the last several weeks.
Also the army launched massive military operations against the ISIL terrorists in the surrounding areas of T4 airbase, and managed to take back a village and a number of regions after imposing heavy defeat on the terrorists on Saturday.
The government troops engaged in fierce clashes with the ISIL terrorists in al-Sharifeh to the West of T4 air base in Eastern Homs which resulted in capturing the strategic village and leaving a number of the ISIL terrorists dead and injured as well as destroying their military equipment.
The Syrian army troops also managed to take control of al-Kaziyeh intersection in al-Quaryatayn city in Homs province and hence open the road linking al-Quaryatayn to T4 airbase.
The government troops also destroyed 10 military vehicles and three tanks of the terrorists in their attacks on al-Kaziyeh intersection.
The Syrian and Russian fighter jets also heavily pounded the ISIL's military positions in Palmyra; al-Ameriyeh district in the Northern part of the city and al-Savameh in its Eastern part, killing a number of the terrorists.
Meantime, the ISIL's military positions in al-Dawa district in Western Palmyra came under several air raids.
The Syrian army units, supported by the air force, also launched operations against the ISIL terrorists and took back new areas near T4 military airport and won back Katiba al-Mahjoura base near the airport on Thursday.