Syria
Syrian Army Drives Terrorist out of More Regions in Southern Idlib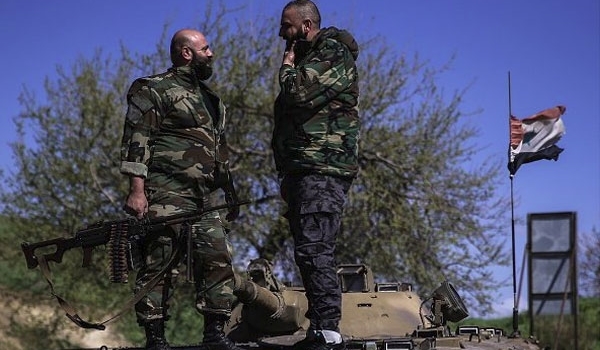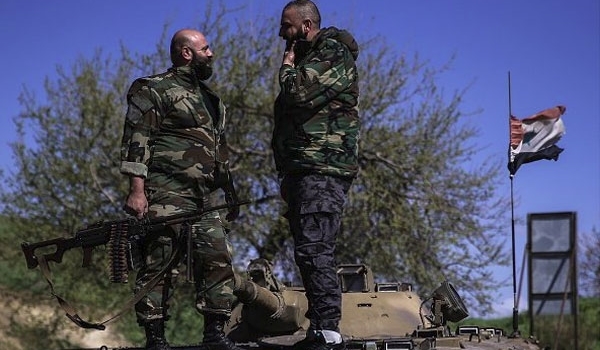 The Syrian Army troops hit again the positions of Al-Nusra Front (Tahrir al-Sham Hay'at or the Levant Liberation Board) in Southern Idlib and captured more regions on Tuesday.
The army men pushed Al-Nusra back from the villages of Rasm Sham al-Hawa North of the village of Abu Omar and al-Zarzur West of Rasm Sham al-Hawa.
Also, the army's artillery and missile units pounded Al-Nusra's movements and positions in the towns of al-Latamina and Morek, killing several militants.
In the meantime, the Syrian Air Force carried out several rounds of combat flights over Al-Nusra's gathering centers in al-Tamanna, Skeik and in the outskirts of the small town of Abu Dali, destroying several positions and killing a large number of militants.
Well-informed sources reported on Monday that the Al-Nusra Front was seeking a new strategy to face the Syrian Army troops as the government forces were advancing rapidly towards the main stronghold of terrorists in Southern Idlib.
The sources said that the army men managed to prevail over the Al-Nusra positions in Um Jalal region after the pro-government forces captured the village of al-Khowein al-Kabir in Southeastern Idlib.
The sources said that the army men have significantly advanced in the depth of Al-Nusra's positions and have decreased their distance to the militant-held towns and settlements in Idlib, deploying 5 km away from al-Tamanna, 8 km away from Khan Sheikhoun and 13 km away from Jarjnaz.
In the meantime, Jeish al-Izzah Spokesman Mustafa Ma'arati acknowledged the terrorists' heavy defeats in the battle against the army, adding that the militant groups are seeking another strategy to slow down the army's advances in Idlib.