Syria
Syrian Army Drives Terrorists out of 500sq/km of Land in Raqqa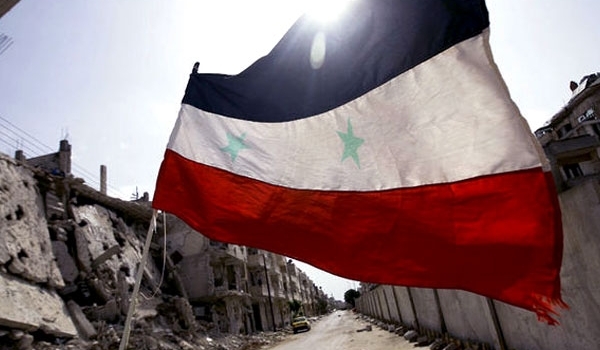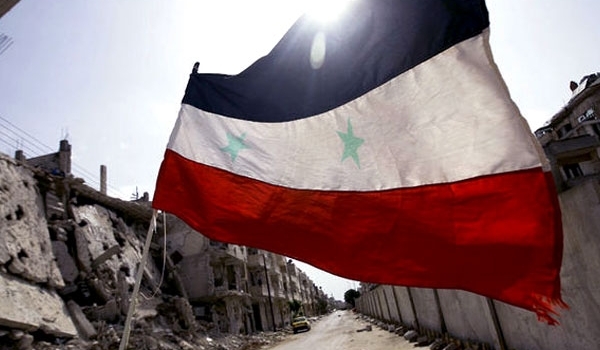 Field sources in Northeastern Syria confirmed that the Syrian Army troops have pushed ISIL terrorists back from an area as large as 500sq/km in Western Raqqa in the last 24 hours.
The sources said that the army men continued to hit ISIL's defense lines in Western Raqqa and recapture 500sq/km of land after hours of non-stop clashes in the last day.
The sources further said that with the recent advances, the army units will soon reach the regions near al-Tabaqa city that are under the control of the Kurdish-led Syrian Democratic Forces (SDF).
Relevant reports said on Friday that the army troops continued to hit ISIL in Southeastern Aleppo and Western Raqqa, taking control over 32 towns and farms.
The army men continued to clash with ISIL terrorists and drove them out of the villages and farms of al-Qeramah, Mastaheh Makhzoum, Khirbet al-Haja, al-Makhzoum, al-Jovin, Rasm Faleh, al-Meftahiyeh, Ba'ar al-Saba'a, Jarabat, Tarqavi, al-Salihiyeh, Anz Bu Kurdi, Bu Kurdi, Jarabat Saqir, al-Movili, al-Busi, Ba'ar Khatab, al-Qadesiyeh, Ramthan, Khirbet Ramthan, Barmalihan, Kharab al-Makhzoum, Debsi, Madihar, Debsi Afnan, Qazali Sharqiyeh, Moshref al-Sa'ab, Moshref al-Qajar, Khirbet al-Eis, al-Amirat, al-Sa'ad, Fakhikheh and Debsi Faraj in Southeastern Aleppo and Western Raqqa.
Military sources, meantime, reported that over 500 ISIL terrorists have been killed and hundreds more wounded in the army operations.
In the meantime, 6 tanks, two BMP vehicles and three drones of ISIL were destroyed by the army, while the engineering units are now carrying out cleansing operation in the newly-freed villages, towns and farms.