Syria
Syrian Army Fends Off Al-Nusra Front's Attack on Gov't Positions in Aleppo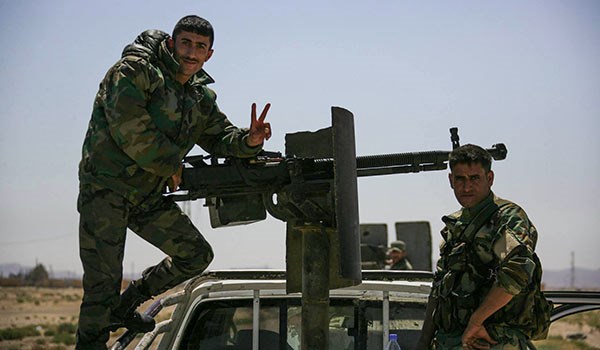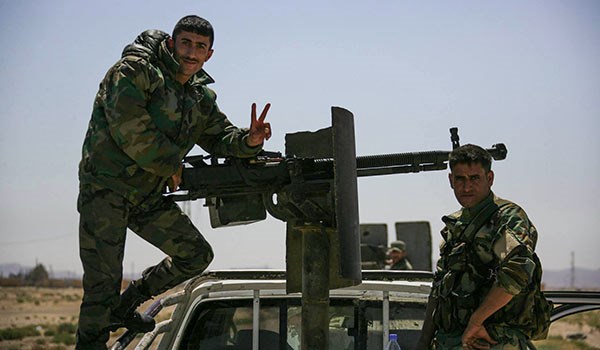 The Syrian army warded off an attack by Al-Nusra Front (Tahrir al-Sham Hay'at or the Levant Liberation Board) on government positions South of Aleppo, inflicting heavy losses on the terrorists.
The army units clashed with a group of Al-Nusra terrorists who were trying to penetrate from their positions in Kafr Aibash to the Syrian army's military positions in Jurreh al-Jahash in Southern Aleppo.
The Syrian troops managed to push back the Al-Nusra terrorists after killing and injuring many of them as well as destroying their military vehicles and equipment.
In a relevant development in late August, the Syrian Army forwarded a long column of military hardware and equipment, including T-90 battle tanks, to Western territories of Aleppo province.
According to video footages, the army had sent a convoy of military vehicles, including T-90 tanks to the battlefield in Western Aleppo.
Considering that latest-generation military equipment of the army is generally located in areas where government offensives are underway, the spotting of this particular T-90 might serve as an indication that such an operation is in the works for Western Aleppo.
The T-90 is the most modern tank design available to army forces and in many ways it represents the military revival of the Syrian army that at the beginning of the war on terrorism in the country only possessed an aging fleet of T-55s, T-62s and monkey model T-72s.
Military experts reported on Saturday that the army recently started using the Russia-made MT-LB armored vehicles for the safe transfer of soldiers to the frontlines in the war-hit country.
The military experts said that MT-LB armored vehicles, manufactured in Russia, can boost the Syrian Army's strength for a safer dispatch of soldiers to the battlefields.
In the meantime, the Arabic-language page of the Russian news agency, Sputnik, reported that the MT-LB vehicles have been recently used for transfer of cannons and their crew.
Sputnik added that different weapons can be easily mounted on the MT-LB vehicles.