Syria
Syrian Army Foils Terrorist Attacks in Sweida & Hama, Kills More Terrorists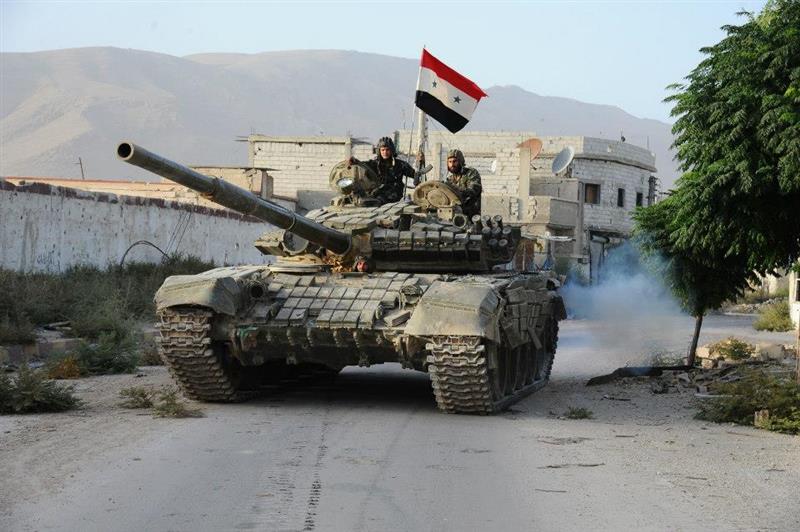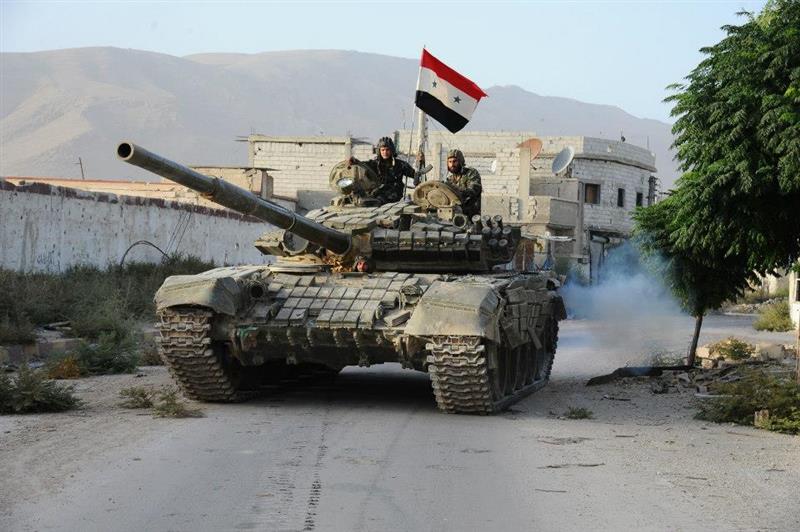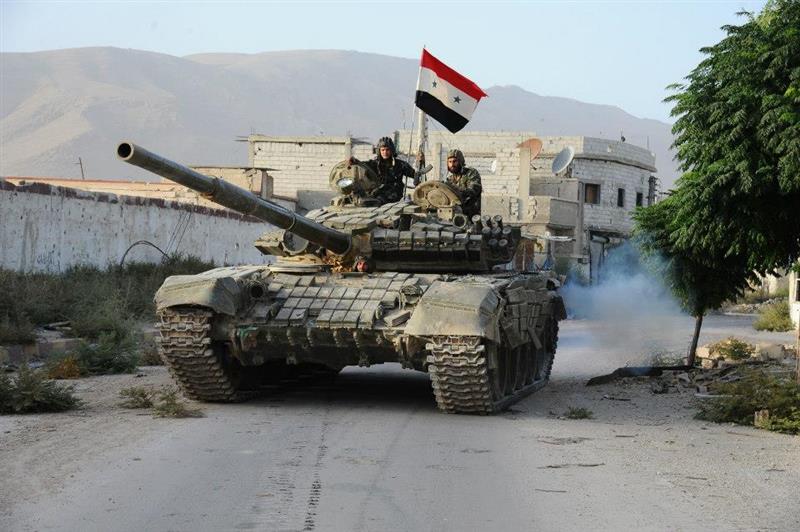 The Syrian army units on Thursday foiled terrorist attacks in Sweida and Hama provinces and inflicted heavy losses upon ISIL, al-Nusra Front (Qaeda branch in the Levant) and other terrorist organizations in several areas around the country.
Hama
An army unit foiled a terrorist groups' attack on military posts, killed 12 of their members and destroyed two of their armored vehicles in the vicinity of Ma'an village, north of Hama Province, a military source told SANA.
The source added that army units destroyed a number of al-Nusra terrorist organization positions in different areas of the countryside of the province.
Army units conducted early morning operations against sites of al-Nusra and supply routes in the villages of al-Mansoura, Kherbet al-Naqous, Tal Waset, al-Ankawi, Qastoun, al-Qarqour and Zayzoun in the furthest northwestern countryside of the Province.
The army operations left tens of al-Nusra terrorists killed and wounded as well as their sites with weapons and ammo destroyed.
Sweida
A number of ISIL terrorists were killed and others were injured in army operations in the northern countryside of Sweida province, a military source told SANA.
The source added that army units clashed with ISIL terrorist organization-affiliated groups that attacked a number of military posts in Tal Dalfaa and Abu Harat village in Sweida northern countryside.
The clashes ended up with foiling the attacks after killing a number of terrorists and destroying their arms and ammunition.
To the East of Tal Dalfaa, an artillery position was destroyed by the army operations against ISIL terrorists in Tal Asheiheb.
The Syrian army also raided the sites of the terrorist groups, including Nusra Front, according to Al-Manar reporter.
The Syrian army further seized on Atherya-Khanasser highway a truck loaded with 3.5 tons of the high explosive Ammonium Nitrate, Al-Manar reporter added.