Syria
Syrian Army foils terrorists' infiltration attempt in Hama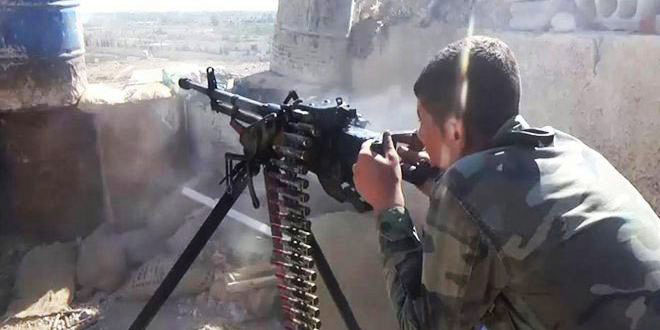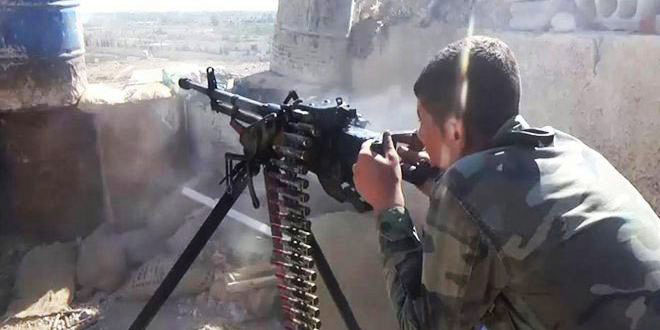 An army unit foiled an attempt by a terrorist group to attack military points in the surroundings of Atshan village in Hama northern countryside.
SANA's reporter in Hama said that an army unit carried our concentrated bombardments targeting a terrorist group which tried to infiltrate from the direction of Atshan village to military points in the surroundings of the town, 45 km to the north of Hama City.
The reporter added that the infiltration attempt was foiled after killing many terrorists and injuring others while the remnants fled away towards they areas from which they came.