Syria
Syrian Army forces hit the terrorists in Seif al-Dawleh of Aleppo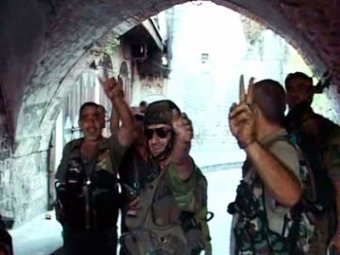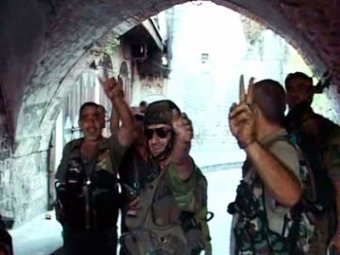 Syrian Army units annihilated on this morning dozens of militants in Seif al-Dawleh neighborhood, obtaining qualified progress in it.
In Homs, Syrian security forces confronted yesterday a terrorist group that fired mortar shells on al-Mashrafa village, located in the eastern city.
Sources in Homs confirmed that Syrian security forces were able to cause direct shots upon the terrorist.
They destroyed a vehicle, equipped with Dushka machinegun, and killed all the gunmen inside.
The source added that the mortar shells that terrorists fired on the village, resulted in several injuries of civilians.
In Hama, engineering units of Syrian Army have dismantled 10 explosive charges, planted by terrorists, in Kalaat al-Madiq.
A source reported: 4 explosive charges that each weight 15 to 35 Kg were placed by terrorists inside a school in al-Karakad area
Adding that 6 explosive devices that each weight 20 to 25 Kg were also planted by insurgents near the grains' silos in al-Kalaa area.